How Dental Clinics Can Enhance the Customer Experience: Best Practices from ZenSupplies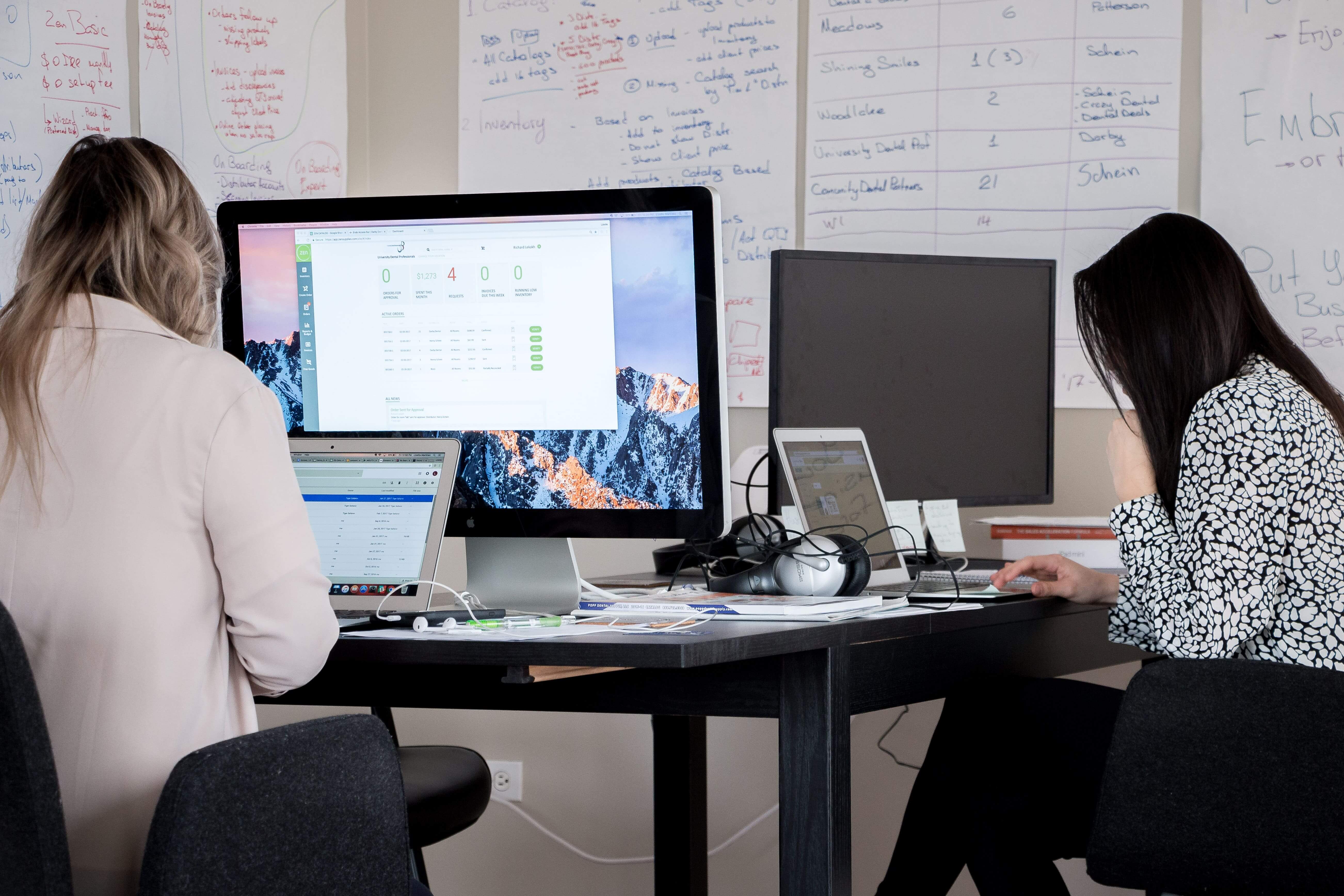 Providing a consistent and positive patient experience is essential for driving business growth, as satisfied customers are more likely to remain loyal and help your business grow. In addition, the cost of acquiring a new customer is significantly higher than retaining an existing one. That is why, whether you're a startup or a large DSO, building strong relationships with customers is crucial. Also, an exceptional service is not a one-time event: it is an ongoing effort to consistently exceed customer expectations.This means going above and beyond the standard expectations of a dental visit, and actively seeking out ways to improve the overall experience for patients.
What's preventing companies from ensuring top-notch customer service?
It's common to have too much on one's plate, and customer service can often be overlooked in the midst of other pressing matters. As a business, it can be difficult to keep track of all the issues that arise, leading to a tendency to view customer requests as a single, overwhelming problem. However, by implementing some dental practice software we use at Zen, you can develop a strategy for consistently providing excellent customer service. We reached out to a few of our dedicated employees who work closely with clients to make them feel special on a daily basis. We are thrilled to share our knowledge and advice with dental practices and other businesses that aim to achieve exceptional customer satisfaction.
What does customer experience mean to ZenSupplies?
ZenSupplies places a high priority on the customer experience, and it has become a key factor in differentiating ourselves from the competitors. While the growth is important, we focus on treating our customers as individuals, not just numbers. To achieve this, we tend to foster a sense of warmth and familiarity with the customers at every touchpoint, especially in the digital age where the majority of client interactions occur in web based dental software. We take the time to understand each customer's specific needs and preferences, and tailor our product and services to meet those needs.
When it comes to building a strong customer support team, it's important to carefully consider the internal HR processes that are put in place to identify, hire, onboard, and train the right people for the job. At Zen, for example, we recognized that having a team made up of individuals with prior experience in the dental field would be key to providing excellent customer care.
JILLIAN, CUSTOMER SUCCESS SPECIALIST:
"Creating a positive and long-lasting relationship with patients is crucial for any dental clinic. As competition in the industry continues to rise, it's important to understand that having the latest technology and equipment may not be enough to retain customers. It's essential to show patients that the clinic truly cares about their dental health and overall well-being. Here are a few best practices for improving customer service in a dental office:
– Never take patient relationships for granted: Regular patients are the foundation of any dental clinic. It's essential to make them feel valued and appreciated at all times.
– Empower your staff with positive attitudes: A dental clinic's staff is the face of the business and their attitude towards patients can make or break the customer experience. It's essential to make sure staff members are trained in excellent customer service and are invested in the clinic's philosophy of providing top-notch service.
– Remember that small gestures can make a big impact: In today's fast-paced world, small gestures of kindness can go a long way in making patients feel valued. Sending thank you notes or cards can make a big difference in how patients perceive the clinic.
By following these best practices and focusing on creating a positive and personalized experience for patients, dental clinics can improve customer satisfaction and build long-lasting relationships with patients."

TANYA, CUSTOMER OPERATIONS MANAGER:
"Effective communication is a key aspect of providing a positive customer experience in any business, including dentistry. In a dental office setting, it is important to have multiple communication channels available for patients to use, such as phone, email, and online portals or chats. This allows patients to reach out to the office in the way that is most convenient for them and ensures that their inquiries or concerns are addressed in a timely manner.
A dental office that can quickly respond to patients' needs and questions will create a positive customer experience, leading to increased trust and loyalty.Whether it is through phone calls, emails, or online forms, patients want to know that their concerns are being heard and addressed. Patients will appreciate the prompt attention and feel more confident in the office's ability to provide quality care. By utilizing multiple channels and timing them appropriately, dental practices can ensure that patients feel heard and valued."

LANA, CUSTOMER SUPPORT SPECIALIST:
"It's important to regularly assess your customer service practices to ensure you are meeting the needs of your patients. Here are a few questions to consider when conducting a customer service "checkup":
1) Are patients receiving clear and accurate information about their treatment options and costs?
2) Do you keep things fresh and comfortable in your clinic to maintain patient engagement?
3) Are you regularly seeking feedback from your patients to understand their needs and preferences?
4) Does your staff understand and support your mission of treating patients like royalty to foster loyalty?
5) Do you follow up with patients to assess their level of satisfaction with their visit?
6) Do you have a specific protocol in place for promptly addressing any customer complaints?
By conducting a checkup, it helps to establish a benchmark for your customer service, which can be used to track progress over time and measure the effectiveness of any improvements made."

The Bottom Line
Providing exceptional customer service may not be a new concept, but it is vital for maintaining a thriving business. When it comes to customer loyalty, it is not solely about cost and promotional strategies, but rather how a business handles and treats its clients, particularly those with concerns. By providing multiple channels for customers to reach out, having a knowledgeable and friendly customer service team, being efficient, and listening to customer feedback, a dental clinic can set itself apart from the competition and build long-term customer loyalty. Therefore, ensuring that your customer service is excellent will enable you to stay on top of your business game!
Book a demo with the Zen Team here: zensuupplies.com/demo
Back to Blog