Get a quick start on your inventory process
All Dental Practices run into the same problems. Ordering dental office supplies is a mess, running out of products, no budget, and price comparison that takes hours. With Zen, dental supplies management has never been easier!
Stop the Chaos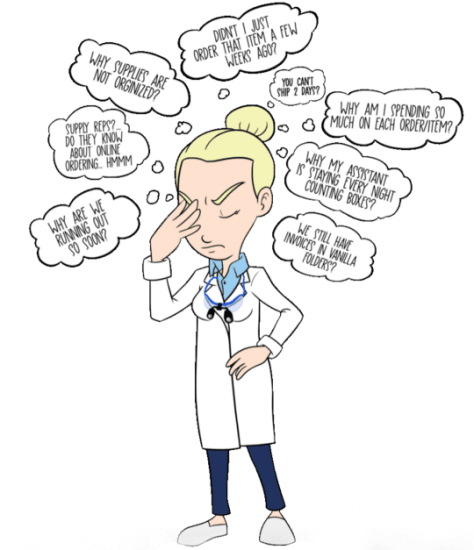 Streamlined Ordering
ZenSupplies has revolutionized our ordering process. Being on hold just to place an order is a thing of the past. Aside from making my orders fast and efficient, it's fun to use!
Justino Martinez,
United Dental Partners
Organized Supplies
Exactly what I'd dreamed of in a dental office supply management platform for my office. The team is responsive. Online chat is a very useful feature.
Lowell Caulder,
Studio Dental
Saved Thousands
Zen supplies has been an incredible addition to our practice. It's helped us stay organized and on top of inventory and ordering. It's been great!
Dr. Jacob Rogers
Every dental practice across the US faces the same problems on the daily basis: Ordering from a lot of different vendors, tracking supplies, price transparency, saving money on supplies, tracking budget, orders taking too long to deliver… etc.
In addition to that for every dental assistant all that is secondary after taking care of patients. For Doctors, there is always a fear of running out of products and controlling the budget.
How
Zen

Supplies helps your dental practice:
Control inventory & place orders on a singular, digital platform
Track orders & reconcile shipments in real time
Order from multiple distributors at once
Gain access to real-time order visibility
Leverage access to price comparisons, specials, and promotions
Support multiple locations with in-depth analytics and reports
Our Solutions
Rep Didn't place my order… Ohh Snap…
With ZenSupplies never miss the order again! All Orders organized in one place and ZenAssistant can help you follow up with all of your reps and keep you updated on any backorders.
Demo this function →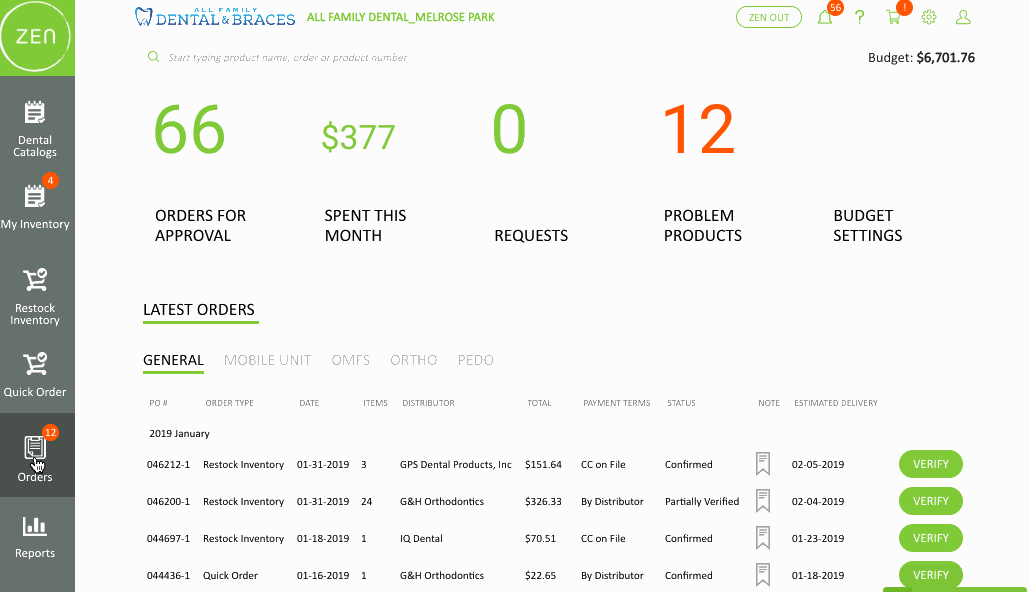 Wait, no one told me we are out of heavy body…
Constantly Running out of Products? With ZenSupplies all products are organized, controlled, ordered and tracked in one place. With a simple login, you can see how much of each product you have on shelves.
Demo this function →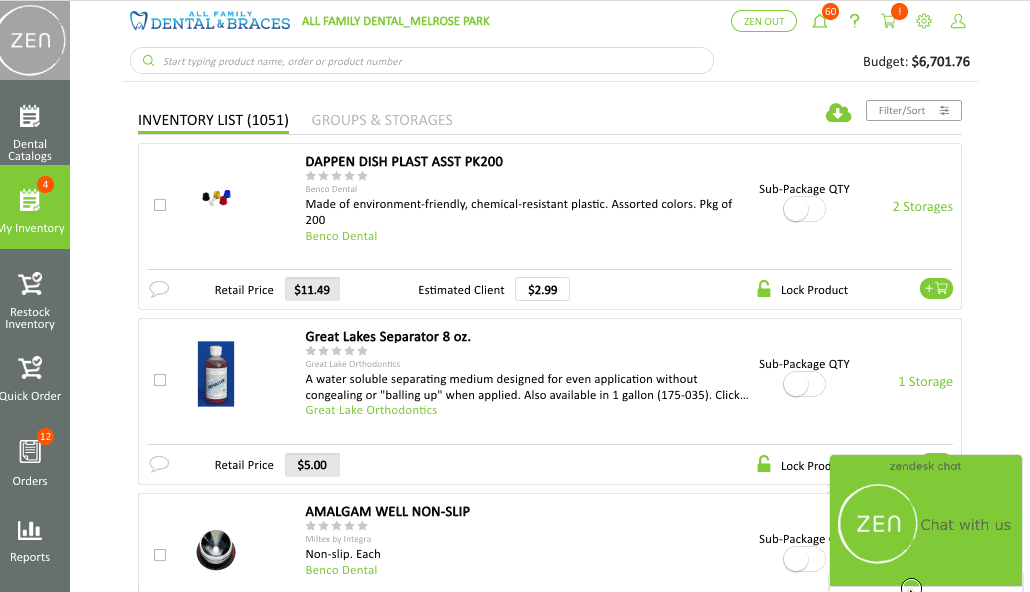 Is lidocaine cheaper on Net32… Hmmm
With Zen price comparison tool finding less expensive alternatives is easy and fast. Our System will take into account delivery charges, time to get the product to your practice and present the best option.
Demo this function →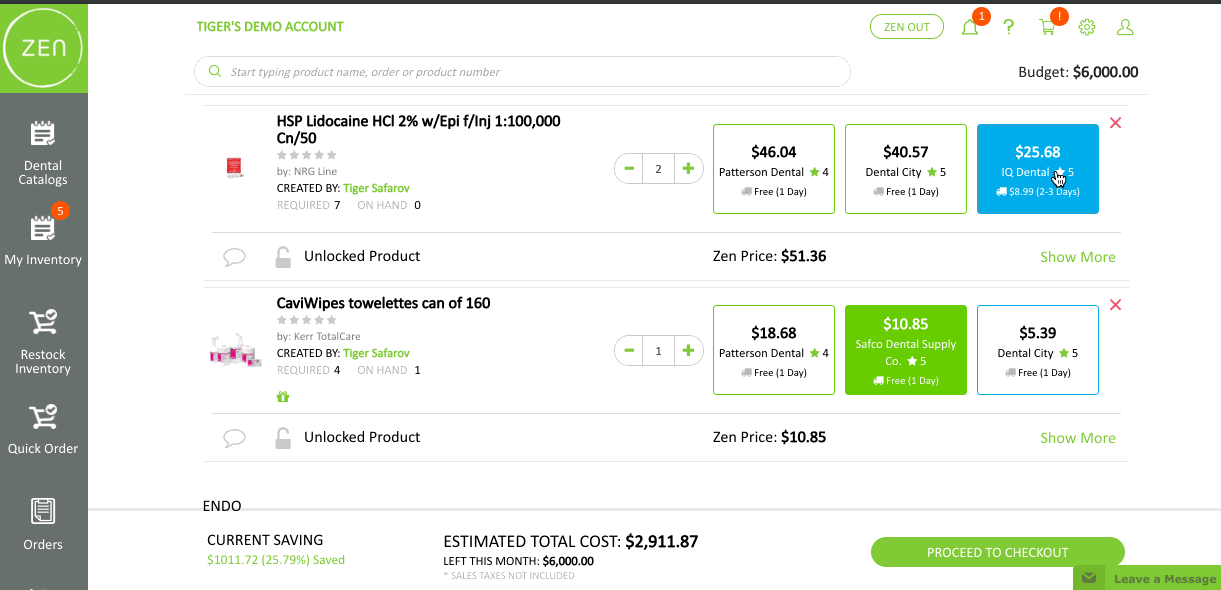 Dental practices across US love
Zen








"I love Zen. It takes me 15 minutes to prepare an order and find lowest price for a product. And I never run out of things"
Lupe, Lead Dental Assistant
Nicholas Dental Care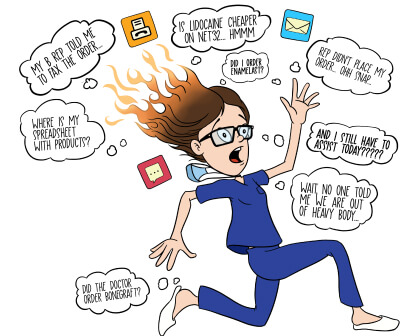 Ready to see
ZenSupplies

perform magic for your practice?
Need Help? Schedule a demo with our Zen Inventory Expert →
Schedule a Demo