Zen Story
ZenSupplies set out in the beginning of 2016 with a simple, yet bold mission: to Organize the dental industry through curiosity. And although we may be young, we couldn't be more excited about our chances of one day achieving it.
Our vision is to build an exceptional company with a vibrant soul where everyday, something special is being built. We dream of being a place where people genuinely love to work, and are always motivated to go the extra mile. Equally, we dream of building a product that our customers absolutely love – not just because it's "easy to use", but because of how it changes their lives. Clearly, we do a lot of dreaming here at ZenSupplies. After all, every great thing begins with a dream.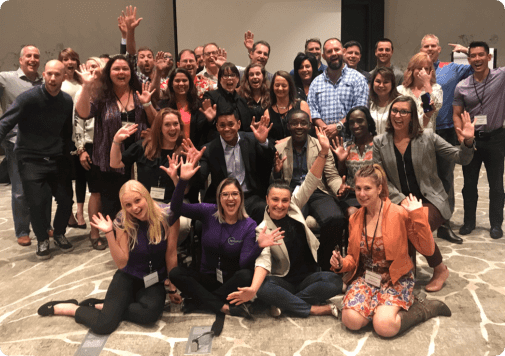 Why We are Different?
Passion.
We are driven by our passion to build a product that's needed. We drive crazy hours to visit our clients and interview them. We are driven to provide value to our Dental Assistants and Doctors. We know what it means to run out of product or to stay in the office to count supplies to make sure you have enough products for tomorrow.
What we are not.
We are not afraid to say NO to the features and functionalities that we think will not work. We are not driven by how many locations we have rather by what our active practices value the most. We are not driven by outside funding and proudly bootstrap our business so we can be in full control of the product and customer experience. We are driven by doing the right thing. The dental industry is an amazing place to be and needs just a little bit more empathy and Zen for each other.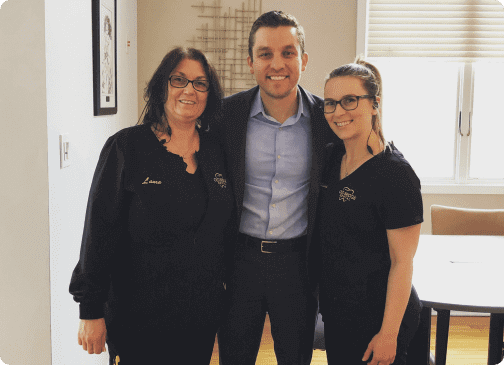 Our 10 Core Values
Be Curious: Curiosity is at the foundation of our company. What is curiosity?
Work Hard: We are building something that is really really hard. And we secretly like it! For Zen team there is no better perk than solving a really difficult problem, and only then unlimited vacation.
Overcommunicate: We over-communicate with each other and our members as our life depend on it because it really does.
Be obsessed with a customer: Our product map is 100% driven by our Zen members. They are the judge and jury of what works and what doesn't. Our Zen is to work hard on impossible, try what hasn't been done before so our users can decide.
We have a soul: We are building an exceptional company, a company with a sole. Where Our people genuinely love working at Zen and Our customers absolutely love the product and our support team. Our users just can't stop raving about the Zen Team.
Ignore Status Quo: We are absolutely transparent, honest and encourage "hard truths" as a foundation of trust. We would rather be honest and tell how things are, and avoid sugar coating for personal benefit.
Be Empathetic: We are driven by empathy and try to see each side of the problem. Every problem or even negativity has meaningful roots. Just be empathetic and seek to understand.
Speed is our language: Actions speak louder than words. "I'm gonna…" will quickly be vanished by "I've tried…" Fail while trying and document it, so it becomes an experiment for future success product launch
Apply a Positive Mindset: There is a difference between being "delusional" or "life is always great" and acknowledging challenges and have a positive outlook on how to solve them. Zenway is to accept the problem and "What's great about this" approach to solving a problem.
Own It: Extreme Ownership. At Zen, you never hear "That's not my job". We take ownership, even beyond your own team and think long term on behalf of the company.
Who makes things happen at
Zen
Tiger Safarov
Founder
I truly believe the dental industry deserves a technological step forward. The days of fax machines and napkin orders should be the thing of the past. I'm driven by my passion to build a product that gives people time, because it's the one thing you can't trade back for. Time is precious – not just to dental professionals, but to the fathers and mothers, husbands or wives they are at home.
Scott Goldman
Board Member
Dr. Scott Goldman is a dental industry veteran having founded a group of dental practices that see 20,000+ patient visits per month across 25+ locations. He realized early on that many inefficiencies are present in the dental supply chain management, and is humbled to have worked with dental assistants and hygienists for years to create a scalable system that allows for maximum efficiency and economies of scale. This is what led to his keen interest in Zen Supplies. Dr. Goldman has served as an advisor to Zen Supplies CEO, Tiger Safarov, since the very beginning and is proud to see the exponential growth and unwavering commitment and support Zen provides to its dentists and staff.
Viktoria Dovnar
Project Manager
There have been many interesting projects in my life: working as a financial analyst at a bank, studying and working as a programmer, working in IT management, getting married and raising my daughter. I travel, play the piano, do photography and have a variety of other interests. I have long joined project management as there are so many interesting projects with limited time and resources. Currently, Zen Supplies is an important project in my life. And it is not just one project, but a whole range of projects. Through Zen, I am able to see how the dental industry and our customers need help. I see what our team can do to become even better and I am thankful to work with great professionals. Thank you Zen for this drive!
Alesia Paulavets
Head of Customer Success
I truly believe that work should fully satisfy the emotional needs of a person. One main personal need of mine is the opportunity to improve myself, so it was important for me to find a company that was growing and changing for the better. After I saw what ZenSupplies was doing, I immediately recognized its potential – both as a company, and as a place for me to grow personally – and wanted to be a part. I'm ecstatic to have that chance now, and even more importantly, the chance help the dental industry become better, smarter and "faster".
Iryna Trubachev
Client Success Coordinator
I was passionate about dentistry my entire life. From performing dental work on my stuffed animals to dental assisting and working the front office, I realized that I would love to pursue a career within this field. Joining Zen was the best decision because I am now able to work on aiding the innovation within the dental industry in addition to growing both personally and professionally. I can't wait to spread my knowledge and passion for dentistry with Zen clients!
Anastasia Sanets
Chat, Customer Support
I had always had a goal to work in a company that's making a difference. When I saw the job posting- I was really eager to put an application in because I truly admired ZenSupplies : the company that turns powerful ideas into innovative products and services. Due to the fact that I'm a natural problem-solver, I find it rewarding to dig deep and uncover solutions to challenges during my working day. What is more important, being part of Zen gives me the opportunity to learn new things, constantly innovate, and experiment new stuff in both the product and the way I work.
Marina Chelevich
Client Prices, Customer Support
What is most important for me in the career – is the fast-changing environment and a lot of opportunities to grow as a professional. Also, I like the idea of saving time and money by the brand new solution as Zen, definitely is for the dental industry. I always wanted to be a part of a project that keeps moving forward and its mission is to change, simplify and offer the best solution not only for dental professionals but also for their patients.
Evheny Maiorov
Developer
Since my childhood, I was afraid of doctors, especially dentists. Nevertheless, my oral health is important to me and I follow the innovations in this industry. When I came across a developer position in such an interesting project, I did not hesitate and applied! I was surprised why this service did not exist before as I truly believe that Zen is godsent. Nevertheless, since I am responsible for both the client part of the service and its internal logic, I can definitely state that the project is not simple and without the coordinated work of our team, we would not be able to achieve our goals. We constantly work on improvements. Therefore, I am thankful to the team, to our customers and to Zen as a whole for giving me the opportunity to develop and feel proud of myself.
Egor Maznev
Developer
I felt excited when I was accepted to Zen as it is a complicated system and a big trade and records platform. The idea of Zen as the project is truly viable as Zen is created to assist dentists with its system so being developed and improved by a great team Zen will reach success. Moreover, I believe that a strongly united team with great common goals reaches the best results and the most pleasant team to work with. I spotted such a team in members of the Zen team and enjoy being a part of it. I think we can reach wonderful results maintaining collaboration and common aspiration to develop.
Valery Gorbatovsky
QA Engineer
One of the main reasons that I joined the Zen team is the constant moving forward. The world is progressing so fast today that at some point you understand what you need to save time somewhere. And Zen does it.The first thought that came to my mind when I met Zen: ""This is amazing! I want to be part of it"". So many useful features and such easy to use at the same time just blowing my mind. I really believe we do great things for dental practice and for whole industry.
Lana Kurkhinen
Customer Support
When I heard about Zen and what it brings to its users, the very first thought I had was why no one came up with that great idea before? Our job is basically to help people, and this is what I love about it - when somebody needs help, we all are here to do whatever is needed. Besides, I always wanted to have a job where I can continuously refresh my memory, being able to communicate with people and learn something new every day. And Zen proved that everything you can think of is possible. Zen allowed me to meet amazing people, and we indeed became a family I have never dreamed of.
Anastasia Semenyaka
Customer Support
I'm very interested in applying the newest technology plus I believe strongly in working with other people towards a common goal. That's why I decided I want to work at Zen that makes a product I truly believe in. Also Zen Team is awesome, each of us work together in order to produce one cohesive result. And I think my work style fits in really well here — especially in this particular role.
Tatsiana Tsybulskaya
Customer Support
Being able to communicate with people, helping them to place orders and learning something new every single day is why I choose ZEN. It is very important for me that ZenSupplies genuinely cares about the people who use our services and the staff who work hard to achieve great care and results and want the best experience for both.
Anhelina Babareka
Customer Support
In the ever-changing world of healthcare, it is crucial to stay focused on what matters most. I am proud to be a part of a passionate team that accepts every challenge. Our pioneering goal is to help organize those things that appear to be unorganizable at first. And that makes us unique. As a member of Zen, I have learned that the concept of "impossibility" and "we cannot manage this" does not exist. Working with my brilliant colleagues allows me to improve myself as a person and as a skilled professional in customer management.
Karina Dydyshko
Customer Support
I appreciate the process of making a difference to someone's life. Being able to serve someone in a way that differs from any service one received before and seeing the difference you make, is highly rewarding and is one of the main reasons I am a part of Zen Team! I absolutely love the customer-oriented mindset of the company that keeps us focused on delivering real measurable results while maintaining a friendly and respectful work environment.
We Are Hiring!
We're always looking for a talented members to join our team!
Join Zen Team