Big Announcement: From ZenSupplies to ZenOne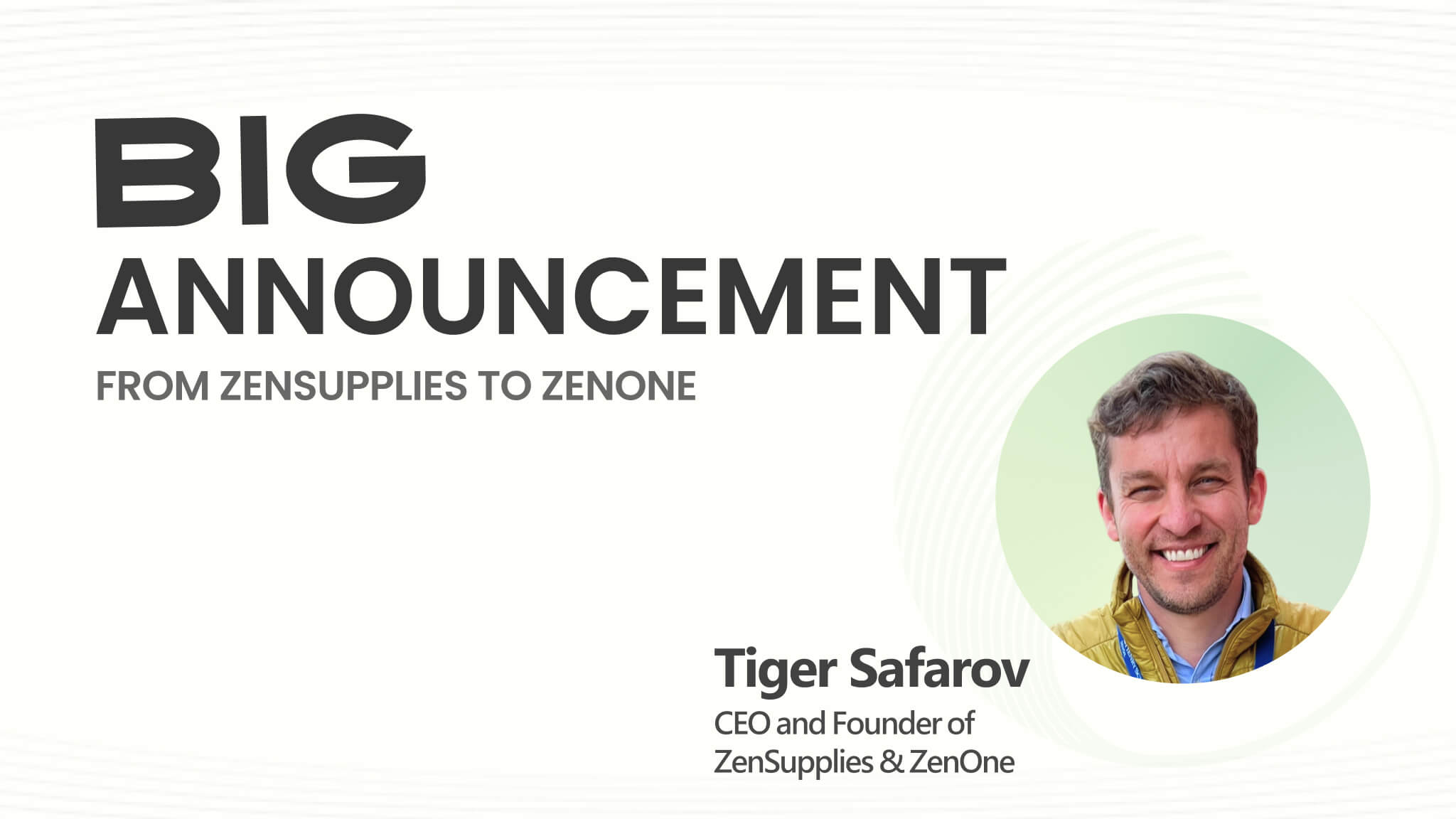 Watch the full video on Youtube
Dear Zen Members,
We launched ZenSupplies in 2016 with a simple goal to streamline the ordering process and help organize the dental world one order at a time. Step by step we made progress and I personally met most of you at conferences or in your office. All of these meetings made a huge impact on me and most importantly allowed me to see how Zen was being used in real time in a dental office. It also added a sense of responsibility to build the right product that truly brings value to each one of you. These one-on-one meetings allowed me to learn and deeply understand the challenges of each practice, team dynamics, and how Zen needed to better function in order to solve your problems. As we learned and continued to grow I realized there were decisions I made early on that were holding us back from the potential we were capable of. For example, how we structured catalogs or how order approval processes were made. I can remember many instances when I visited one of your offices and saw how painful it was to use certain parts of the Zen site. I had this growing desire inside of me and I knew Zen could be better and have a platform that every practice would love using.
In 2021, I decided it was time to build a new platform from scratch. This would take everything we had learned into account and provide our members with a much better, faster, and more importantly- smoother experience. Prices and stock levels are updated in real time and search is so intuitive that it feels as if a human is listening to you and finding what you are looking for. This new platform would also give us the flexibility we needed to scale to many more vendors and add long-awaited features such as expense management, budget labels, and predictable ordering through integration with your practice management software.
I am very excited about the near future and can't wait for you to see what this new Zen platform can do for your office. We will begin offering demos and a preview of the new platform starting early November into December with a goal of starting migration on January 1, 2024. My team is relentlessly working around the clock to make this process as smooth and easy for each of you as possible. My hope is that you will find the new Zen platform to bring even more efficiencies, a better user experience, and even more amazing savings to your office.
Please keep an eye out for email updates and important information as we get closer to the launch date. And please make sure to sign up for a demo. I am confident you will love it!
You can reach me at tiger@zenone.com and by phone 872-225-2090 or Delaney at delaney@zenone.com or by phone 872-225-2894.
Cheers,
Tiger and the entire Zen Team
Back to Blog