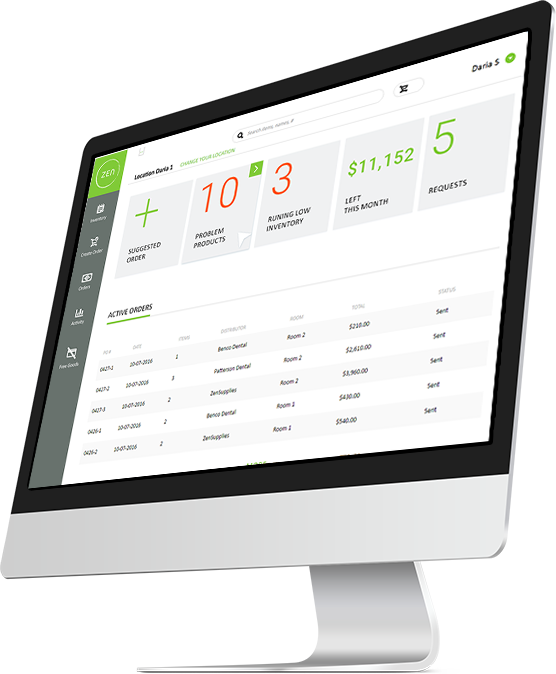 Gain control over the dental supplies and bring total ZEN
See the video below to learn how you can gain a full control over your dental supplies!
Testimonials
The great thing about ZenSupplies is that they take the time to show the staff how to properly use the software and answer our questions. After one day of training though, our staff was already familiar enough to use it on their own.
Dr. Milad Nourahmadi, DDS

I loved how the ZenSupplies staff came out to the office and took the time to properly train the staff and myself. The software is very user friendly and the staff loves it!
Jacklyn Palacios, RDH

ZenSupplies procurement software has revolutionized the way we order, manage, and analyze our dental supply inventory. We have significantly cut back on waste, fraud, and abuse across all our affiliate dental offices.
Dr. Scott Goldman, DDS

Compare your practice with others