Zen & Work: New Podcast episode! Tiger Safarov & Dr. Andy Tran interview Dr. Suhail Mohiuddin of Dentologie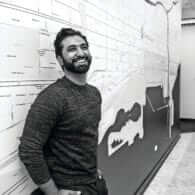 We are excited to bring you this new episode from the Zen & Work podcast archives!
In this episode, Tiger Safarov, Founder of Zen Supplies, and Dr. Andy Tran (Apex Dental Studio) talk with Dr. Mohiuddin, an owner, and doctor at the Chicago based practice Dentologie. Listen along as they discuss User (ie. patient) Experience, dental school, and the importance of having a long-term vision for your practice.
Thanks for tuning in!
Check out the Dentologie page for a look at professional dental care re-imagined for the millennial generation.
Back to Blog