What is the most difficult aspect of implementing inventory system for Dentists?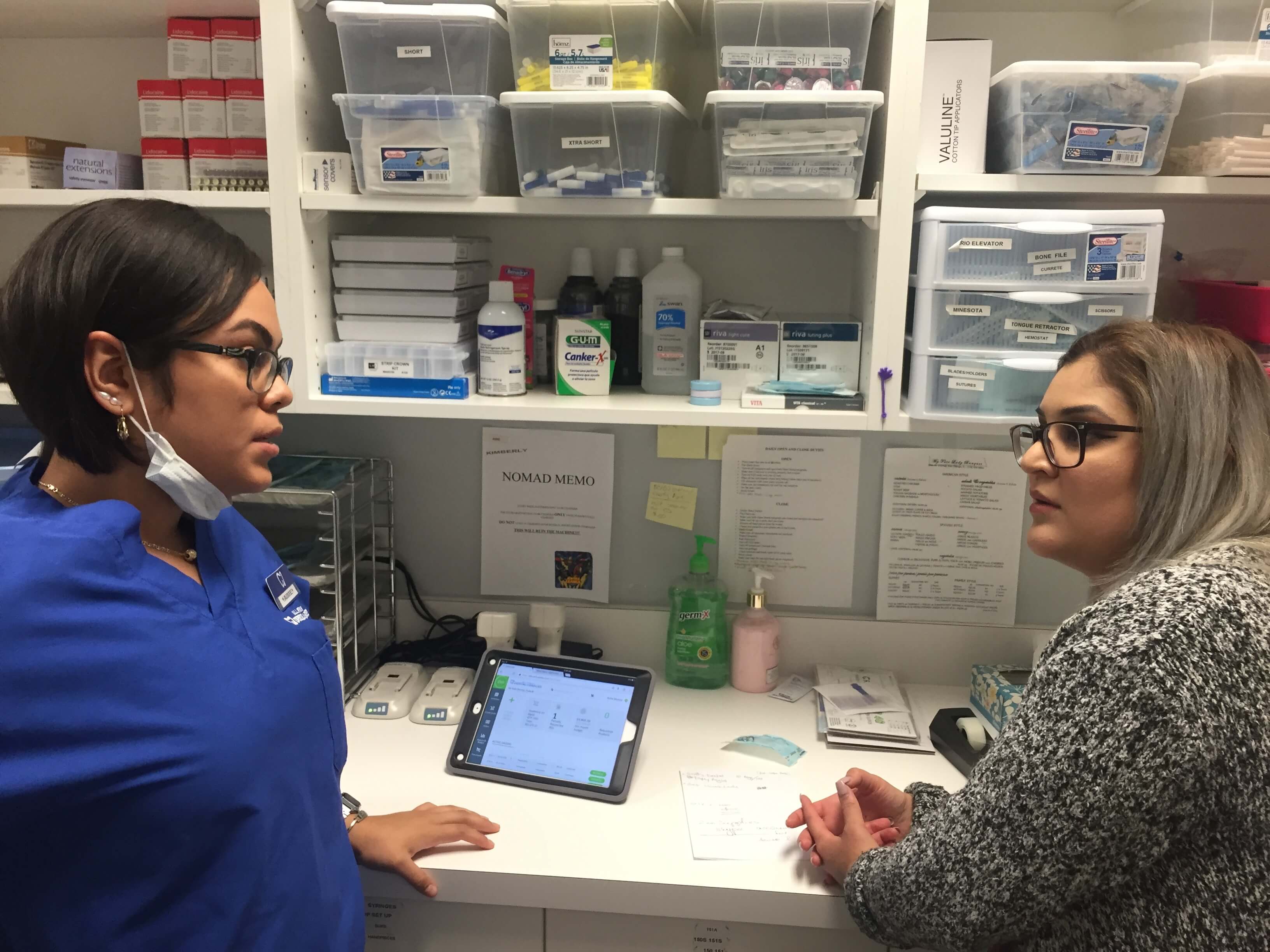 We are fortunate to have clients that are patient, provide critical feedback and stay by our side while we are building worlds greatest dental software. In only 8 months we grew to 50 active clients and 44 that are in the onboarding stage, so in no time we believe we will cross that significant mark of 100 offices. I can tell you that we have learned a lot and continue to learn every day and through our daily mantra of "Let's screw things up" we continue to push the envelope.
During my sales calls, doctors ask me "Tiger, what is the most difficult aspect of your system?" and unfortunately my only answer is Human Nature. Yes, the software part is easy, we can design pretty buttons, make it all work just like a Cerec machine, but the human part is the most challenging. Please don't get me wrong, I'm happy that it's this way, it helps us build a better software, more intuitive, and by no means is this a "The world needs to change" article. This is to simply acknowledge that change is indeed hard!
Remember trying to lose weight? Fix a relationship? Or grow your business? We have a lot of startup offices and doctors who are opening new locations, remember first 30-60 days, I bet it wasn't easy. I bet there were days working late seeing patience, then working on marketing, then looking at the finances, and then writing an ad to hire a new dental assistant. Then eventually all the hard things led into building knowledge, systems, attracting the right people to get to the next level. On a side note, it shouldn't be easy, these things need to be hard, for a simple reason that you want the life to be on your terms.
How does this all relate to ZenSupplies and implementation? Luckily it's easier than losing weight or looking for a new dental assistant, but it has similarities. Let's break it down:
Decision – just as deciding to open an office or building a startup practice implementing a

dental inventory management

system has to be a well thought out process. I've seen several instances where doctors make a decision to implement, then life takes over with busy schedules in and outside the office. More Importantly if your dental assistant thinks that you don't need one and it will over complicate things at this point you know, it's a game over.  A well thought out decision builds reasoning beyond "let's just try it" and runs deeper in the culture of the office.
Leadership – the amount of times I've heard doctors' say "Let's give it a try and see what my assistant thinks" is staggering. Again luckily for us there are a lot more really hard working, positive, dental assistants and team members in the field of dentistry that are willing to put it all on the line for the success of the practice; however the 5% that's negative just kills the mode of action. Moreover, I can't imagine going into battle and the general says "Let's try this strategy and see if our soldiers will like it". Just to be clear my problem with this point not the assistants, but the doctors who are putting the "leadership hat" on to someone else.  If you made a decision, stick with it. Which leads me to my last point.
Take 100% ownership. Building systems driven practice is a hard task but it will allow you to step out from the day to day routines and build the life you desire. The process of getting there though is usually not an easy one. Let's take Zen as an example – going through the training, 1 week morning huddles with a team, taking full

dental inventory

count (only 1 time) and learning to stick to the budget. All these things are hard especially when your team had full freedom. This is where our offices with GREAT leaders shine. They know how to delegate, not to get involved, but when need be to roll up your sleeves and get to work. For example, one office decided to get the entire team together to take full inventory count. Ordered Pizza and for 2 hours worked as a team to accomplish the task. More importantly when things weren't' done, the doctor and the leader in charge for the practice took the blame and did everything in his power to remain focused on implementation.
Now you might think, all this for an inventory system, then why do I even need it. You are correct, for inventory management it is an overkill, however if you look at all the systems that a dental practice needs to have in place, marketing, phone skills, presenting treatment, patient's first experience to name just a few above mentioned is a must.
Let's finish on a positive note, just remember any hurdle you had in the past and turned into a system (from morning routine, to workout, even eating habits) you now don't even think about. That's what all systems should lead to or aspire to, giving you FREEDOM!
Turn ON no Excuses mode!
Tiger
Back to Blog