Tips for Hiring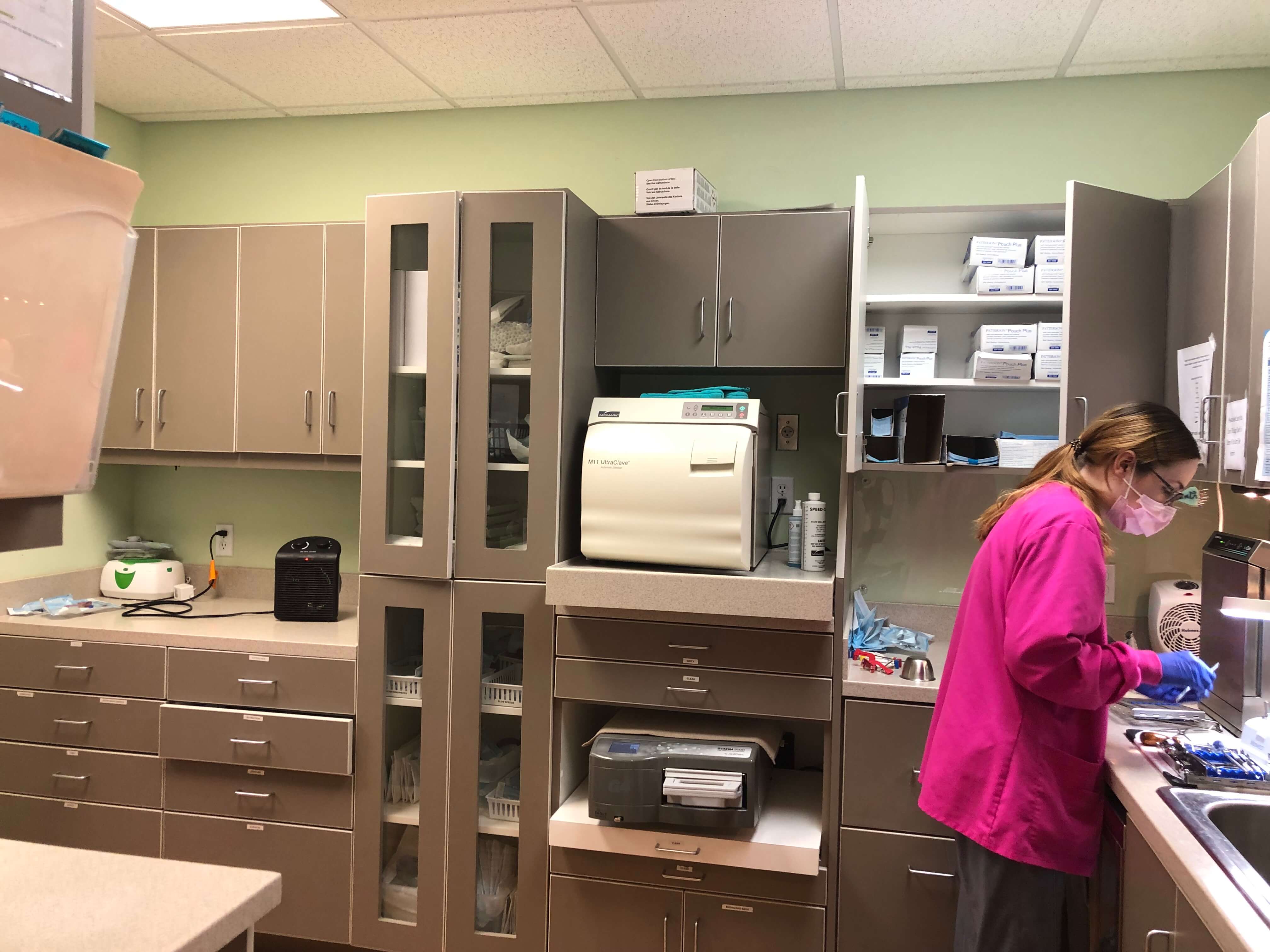 Are you struggling to keep up? YOU are not alone.  There are more dentists than not having a hard time staffing for the surge of patients, especially hygiene. In this blog let's discuss some tips on how we can get GREAT team members in the door. 
Let's start with the ad. What does your ad look like? This is NOT as easy as you may think, and can determine what kind of people you are attracting. Starting with the title.  Really look at it from the outsiders perspective. When someone reads this, will they want to open the post, or keep scrolling? Is it  appealing? Attractive? Fun? Or is it boring, mundane, and like every other job posting right now?  Make it stick out!! WE have an awesome team, so show it off!!! Appeal to the audience you are trying to attract!
Is your first paragraph just explaining the job, or is it pulling the prospect in? Does it grab their attention? Are you focusing on the great qualities of your practice that make it unique? What do you have to offer that sets you apart?  We all know there is nothing worse than a boring ad. As much as the title sounds amazing, we go to the next job because it just seems BORING! (Again, we have all been there:) )
Before you post the ad, ask for feedback. Send it to your team, and ask them, would you apply for this job? Any recommendations? How can we make it stick out? Are we offering a sign on bonus? Can we ask our team and create an internal referral bonus? (Feel free to email me for ideas on this!) When team members are given an incentive, they are MORE likely to participate and bring on like minded team members. Think about staggering this over six months to a year to extend the payments. 
A few tips for writing an ad:
Make the title stick out

Talk about your practice. Share your vision and/or mission. People want to work for an office that they can relate to.

How do you stand out? What makes you unique?

Be specific in what you are looking for in order to weed out extra candidates.

Keep it organized, simple, and EASY!
I think it's important to remember that we are all in the same boat, trying to add to our team. If you want quality team members who are engaged, energetic, and motivated, you may have to up the ante. If you settle to pay what the doctor down the street is paying, there is no strong incentive to bring new people in.
Engage on social media! This is HUGE! Find someone in the office who is awesome at posting and hand the task to them! (With a little incentive:) ). Show your team off! Engage in a community event or two and show off what you are doing. You can even hire a company to do this for you, although amping it up can be done by the team! SHARE your posts! Show off the AWESOME things you do in the office. Hold a team event a few times a year (dinner, sports game, laser tag, spa day). We know you all have fun, and take excellent care of your patients, so let the world know!! People will WANT to join your team organically!
If you are looking for a part-time team member, don't be afraid to post for a temp.This helps to get some faces in the door and see how it goes. If you like them, offer them a permanent position. NO strings attached here. It actually can be very effective:)
Lastly, where are you posting your ads? Take a minute to do a job search yourself. There are several places you can post the opening. Some I have used are Indeed, Dental Post, I Hire Dental, Zip Recruiter, Simply hired and craigslist. It seems as if different areas are more successful on different sites, so ask around. Ask what your fellow dentists in the area are using.  Don't be afraid to pay a fee for a posting. Again, if you want qualified team members, you have to put it out there. Post on social media and SHARE SHARE SHARE!
Just some of my previous experience, mixed in with today's experiences on getting good team members in the door. Ask applicants that you do not hire, that you thought could be a good fit, if you may hold onto their resume. Building a bank of great team members will set you up for success.  Always have options in case something doesn't work out, or when you are expanding your team.  Another way to bring in good people is to give your team business cards they can pass out.  If you are out in public, and you meet someone you think would be a good fit, offer them a card. You NEVER know when you will meet the perfect person! 
I have provided a sample ad for a dental hygienist below!!
Dental Hygienist Ad:
Our growing team is seeking a motivated, professional Dental Hygienist who is committed to providing excellent, quality dental care to our patients.  Our core values are centered around patient care, community involvement, and family promoted culture.  As a growing office, we are looking for hygienists that are ready to take their career to the next level.  If you are looking for a career change, where you can fully utilize your clinical abilities, please send your resume to:.
Responsibilities include: 
Providing comprehensive dental hygiene services to patients

Sterilization of dental instruments

Proficient using current infection controls techniques

Knowledge and understanding of periodontal disease 

Charting measurements for diagnosis with the Dentist
Education
Current License in the State of Illinois

Minimum of an Associate's Degree in Dental Hygiene

Current CPR Certification
Additional Benefits
Free dental services 

401(K) retirement plan

Family and Team oriented events

Vacation benefits

Study Club Membership

Continuing education offered throughout the year

Volunteer Opportunities
*Salary based off experience
~Kellie Black, RDH
Disclaimer: This article is the sole opinion and research of the writer and doesn't reflect the opinions of ZenSupplies. 
Back to Blog