Managing Costs of Dental Supplies and Potential Savings in 2023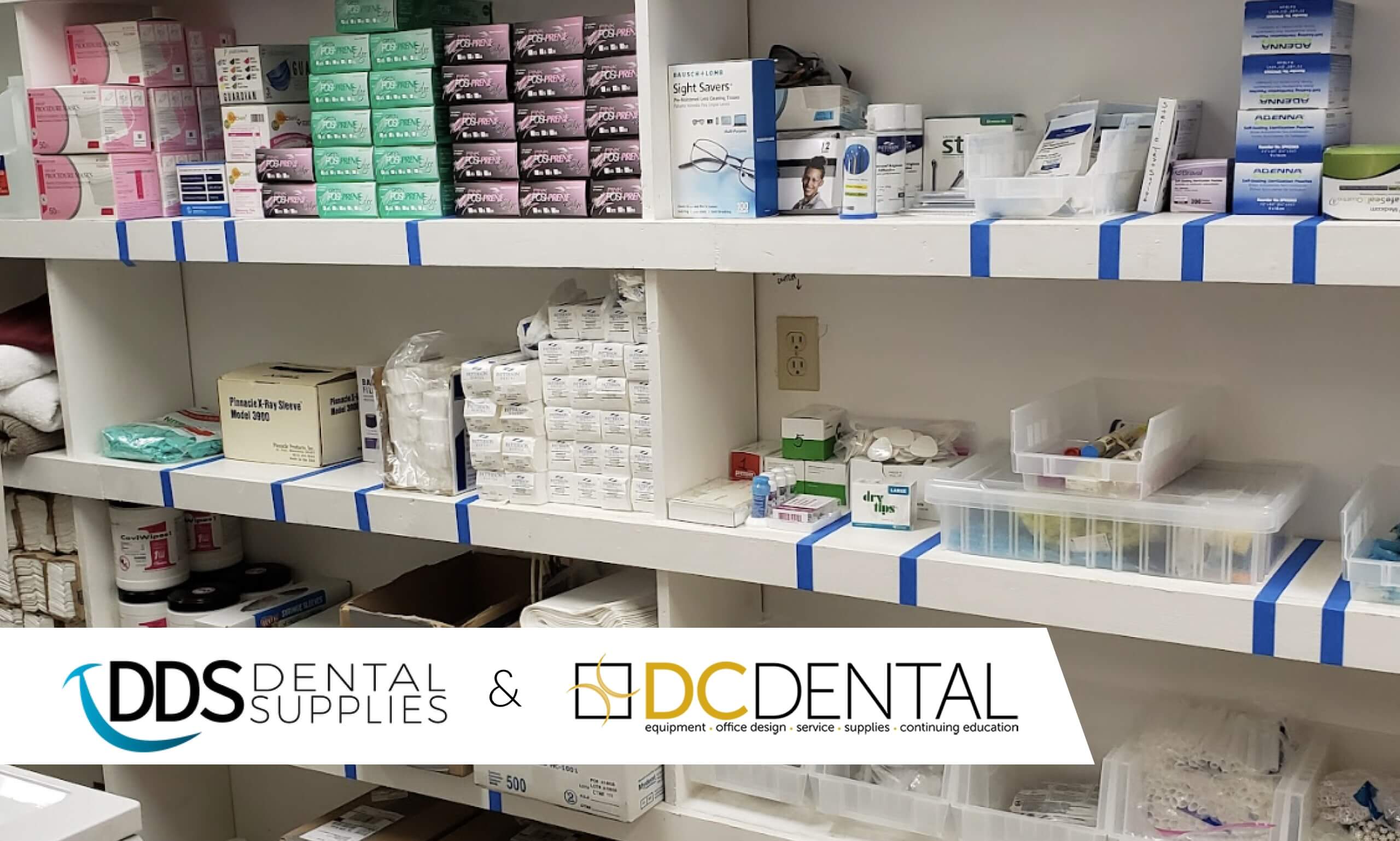 With the global economy battling the post-COVID era and a current inflationary wave, the dental industry has faced its own challenges such as increased operating costs and a high employee turnover. During the pandemic, dental offices had to spend more money to ensure the safety of both their staff and patients. This included purchasing personal protective equipment (PPE) at a historical high price and implementing new protocols for cleaning and disinfection. However, it seems that the costs are returning to the pre-covid prices and we hope that this trend continues. In this article, we would like to share some insights on managing costs of dental supplies we've gathered from talking to ZenSupplies key vendors, DC Dental and DDS Dental, about the trends and statistics for 2022 and 2023. They shared some interesting data with us and gave us a sneak peek into the areas of potential savings. 
Kara Moran, Director of Marketing at DC Dental: In 2022, the dental supply industry saw a resurgence as dental offices reopened and looked for ways to operate efficiently. To achieve this, many practices took advantage of discounts and promotions offered by manufacturers. The top 10 products in the market included:
Lidocaine HCl 2% w/EPI 1:100 50/Bx

Septocaine (Articaine HCl 4%) w/Epi 1:100K 50/Bx

Cook-Waite Lidocaine HCL 2% 1:100M 50/Bx

Orabloc Articaine 4% w/EPI 1:100k 50/Bx

Saliva Ejector 100/Pk White

Saliva Ejector 100/Pk Clear W/Blue

Chlorhexidine Gluconate 0.12% Oral Rinse

Essentials PF Ultra Nitrile Exam Gloves Blue Small 300/Bx

0.9% Sodium Chloride Irrigation 1000 ml

Essentials PF Ultra Nitrile Exam Gloves Blue M 300/Bx
These products were in high demand as dental offices sought to return to their normal operations.
As the market for gloves returns to pre-COVID prices, we at DC Dental are excited to announce a variety of promotions and discounts on our top-selling products that help managing costs of dental supplies. Our current bestseller is the Essentials PF Ultra Nitrile glove, which is now available at $14.95 per box of 300 – a significant reduction from its previous price of $65 per box. Additionally, we will be offering flash sale promotions throughout the year, including discounts on the Essential PF Ultra Gloves, bringing the net price down to $11.96 per box of 300. We are also thrilled to announce our partnership with Dash Medical Gloves, with the next flash sale, 'Love Your Glove', featuring Alasta Shimmer Pink, taking place on February 13th and offering a Buy 7 Get 3 Free promotion. Furthermore, our weekly flash sales will include a wide range of products such as instruments, gloves, masks, wipes, composites, bond, and handpieces.
Additionally, we are excited to introduce and recommend Tanigo, a novel product that stands out in the market. Tanigo is a single-use HVE Suction-Mirror head that combines the functions of HVE suction, dental mirror, and retraction dental functions all in one device. Its compatibility with existing HVE valves and tubing eliminates the need for additional adapters or parts, making it a convenient and smart HVE suction system. Furthermore, Tanigo's 8 suction intakes surrounding a 50-degree angled anti-fog mirror enable proper aerosol reduction during dental procedures, ensuring a continuous clear mirror and minimizing liquid accumulation in the patient's mouth. 
In terms of cost-saving strategies for dental offices for 2023, we highly recommend taking advantage of manufacturer promotions, which can offer discounts of up to 40% off regular prices.
Dinesh A. Sakhrani, Co-founder of DDS Dental: As we reflect on the year 2022, it is evident that the fields of cosmetic dentistry and preventatives have undergone a process of normalization. Additionally, we have noticed a stabilization in the pricing of infection control products. Still, the margins for DDS have experienced a significant decline. This is because we have implemented strategies to offer more competitive prices to our members on various platforms as well as DSO members. Also, we have experienced a significant loss in freight, both in terms of incoming deliveries and outbound shipments. In order to address this issue, we are currently in the process of upgrading our shipping criteria, with the goal of ensuring that our clients receive their products in a timely manner.
We work closely with manufacturers to ensure timely delivery of backordered items too. We recognize that certain products may be at risk of being out of stock, but by basing our inventory management on usage patterns, we are able to anticipate and mitigate these potential shortages. Our dedicated team is solely focused on expediting products and we maintain frequent communication with manufacturers to secure estimated arrival dates. Additionally, we utilize overnight shipping to receive products as soon as possible and minimize delays in fulfilling orders. Despite incurring significant freight loss fees, we are committed to doing our part in these challenging times to ensure timely delivery of products to our clients.
We believe that when offices come to realize that they may be overpaying for products, they will begin to explore options with smaller providers. Clients can start partnering with DDS to identify cost-saving opportunities within the products they currently use. Together, we can work towards lowering prices through Contract pricing, even for clients with a limited number of offices. DDS can negotiate on behalf of our clients by highlighting the value they bring to manufacturers.
It is important to plan ahead when managing costs of dental supplies and to keep a one-month inventory on hand to prevent last-minute rush orders. By taking a few extra days to find the best deal, offices can often achieve a savings of 10-12%, which can make a significant impact on overall costs. To further assist new offices, we recommend offering a glove trial to test out a healthier and cost-effective option, providing free freight for orders over $50, and conducting price comparisons to ensure the best deals are being secured.
Back to Blog