Live Events Recap for the Week of June 22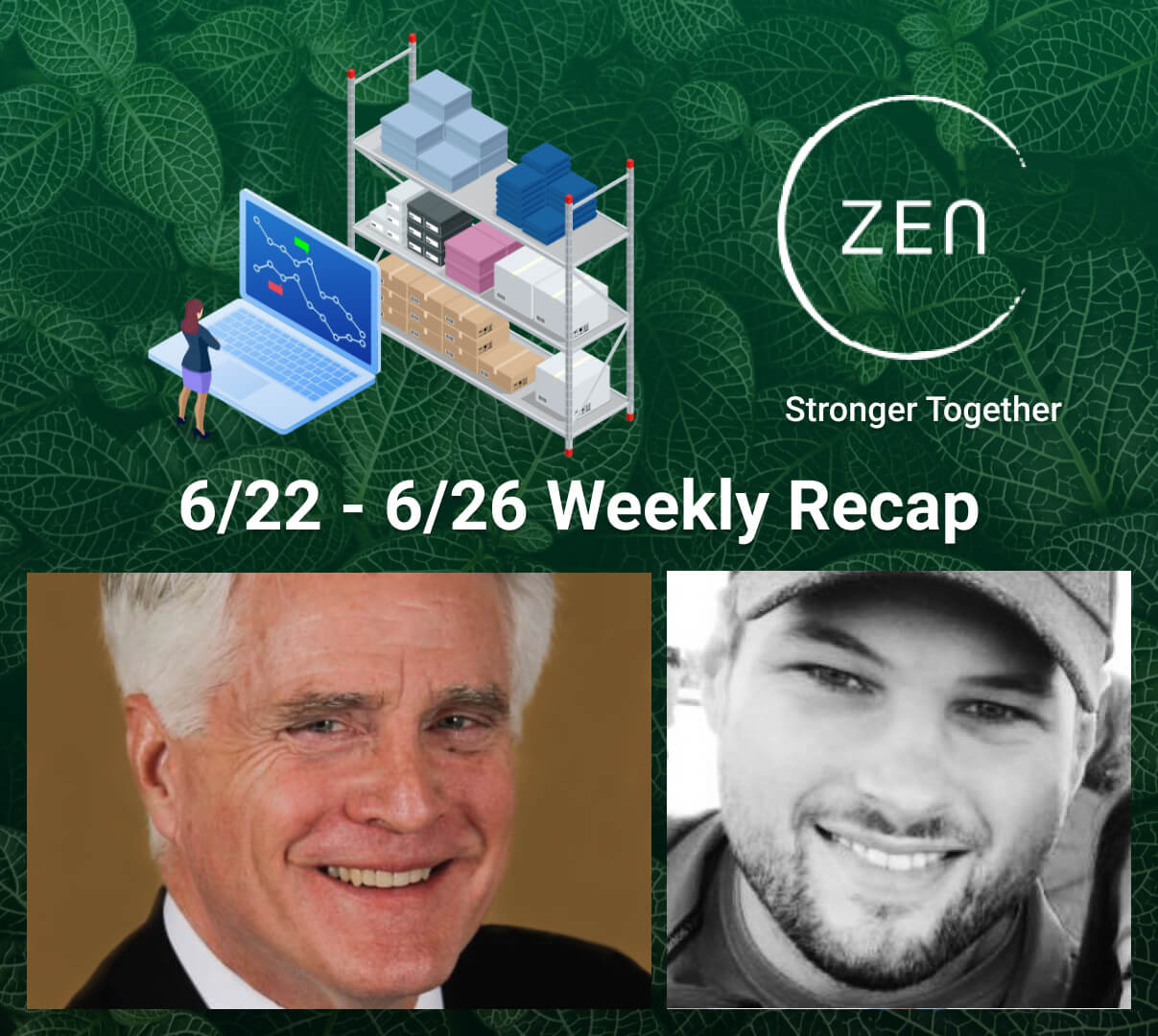 Happy Monday to all!
As another busy week begins, I'd like to provide a recap of the live events and webinars we've had at Zen this past week as well as some exciting live events that we have planned for the week of June 29! So last week, on Thursday, June 25, we invited Tim Twigg to discuss the post COVID hiring challenges and Tim also provided an Update on the PPP Forgiveness. For many dental office systems across the country it's been really challenging to bring the team back, adjust the schedules to the new guidelines and hire new team members. Tim helped us better understand "the tsunamis of the coronavirus", the most recently asked HR questions and what the hiring process should look like for dental offices. Please find the full webinar here: 
And here is the podcast: https://share.transistor.fm/s/0030262a
On Friday, 6/26 at 11 am CST, Tiger hosted our traditional "15 min Friday Supply Availability Update" for Zen Offices! This Friday Jordan Lorenz, Director of Special Markets from Dental City joined Tiger to review the supply availability.
Please join us
Every Friday at 11am Central
for a live update on what is going on on the market and availability of dental supplies. All you have to do is login to your Zen account,
app.ZenSupplies.com
---
For the week of June 29, we have planned the following event: 
On Wednesday, July 1 at 12 pm CST, we invited Jen Guarino, CEO of ISAIC to discuss The Importance of Supporting US Based Manufacturers. With the 4th of July holiday coming up in a few days, we decided to host a webinar on the importance of supporting US based manufacturers. There are a lot of discussions on US made products. Some were surprised with "why we don't make masks anymore" and "Why US made PPE is as expensive as from outside of the US". These and many other questions I would like to address with Jennifer Guarino, CEO of ISAIC (Industrial Sewing and Innovation Center), a fashion non-profit that changed their direction to making Gowns and Masks during the pandemic. Please tune in on Wednesday for an exciting live discussion.

Please check out ISAIC (Industrial Sewing and Innovation Center) here:

www.isaic.org.

If you would like to jump on the webinar and share your experience and challenges (many are concerned that US based manufacturers are more expensive), Tiger will add you in!
The benefit of the LIVE Webinar is that we will be able to answer YOUR questions during this time. So please join us at 11 am CST on Wednesday 7/1! All you have to do is login to your Zen account, app.ZenSupplies.com
Or follow this link: https://livewebinar.com/353-515-414
Since the Friday supply availability event falls on Independence Day (observed) this week, we will be having our next 15 minute supply availability live event on Friday, July 10.  
Thank you to all for participating in our live events and we look forward to seeing everyone during this week's webinars!
Back to Blog