Live Events Recap for the Week of April 13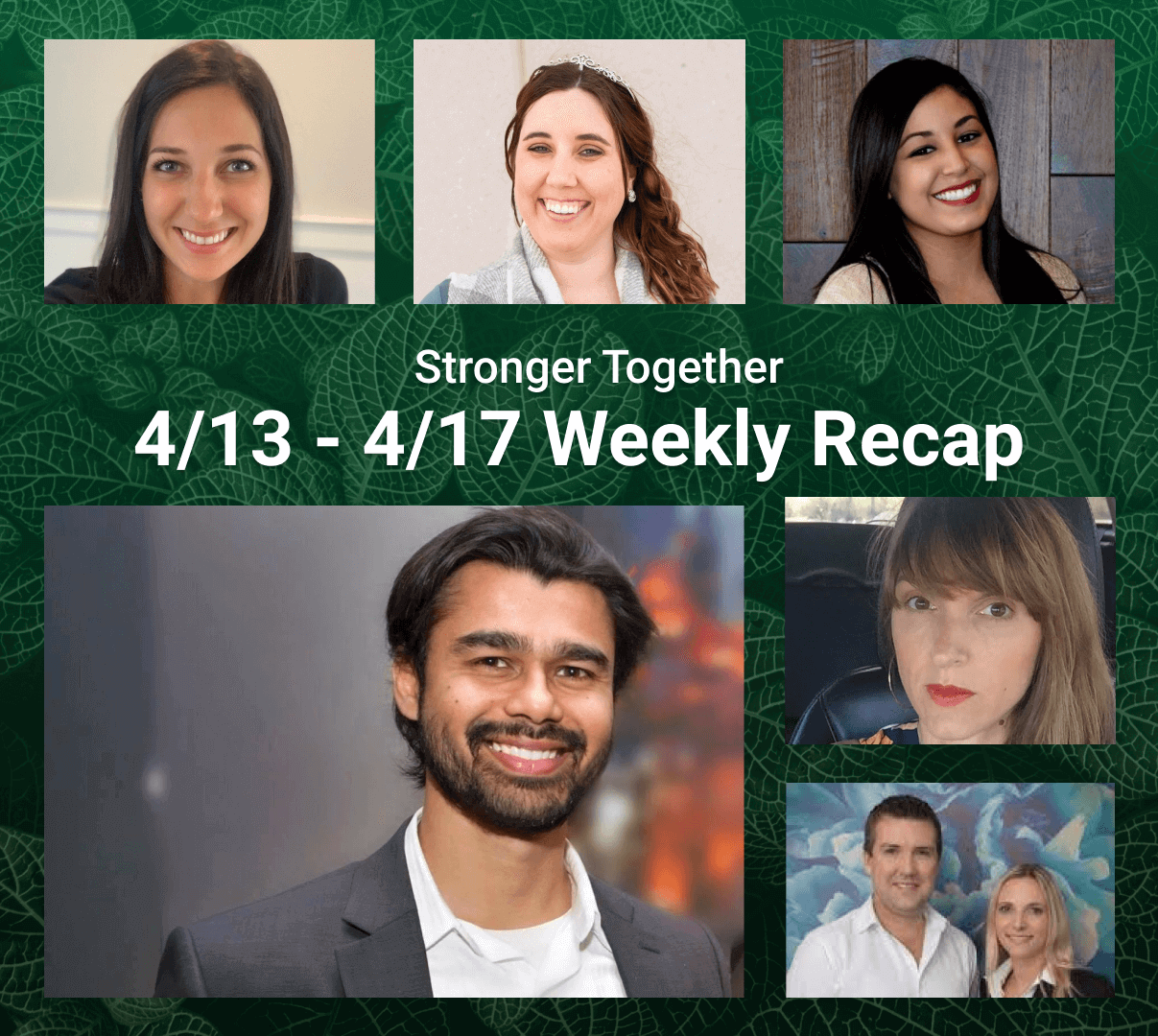 Dear ZenFamily,
We had another phenomenal week full of exciting and informative live events! We invited 7 fabulous speakers to the live webinars who all shared lots of useful information for our members. Here is a recap of what happened:
Monday, April 13:

  Tiger was joined by a dear friend, Vivek Kinra,

co-owner/CEO of PPO Profits; co-owner/CEO of Verrific, and Zen Member (VIP Dental Lounge). On this live event, we discussed how to keep working on insurance and prepare yourself for seeing patients. We covered how to collect insurance claims during downtime, insurance work from home options during quarantine, how to collect 30K in insurance claims from home and how insurance pre-denials put the patient on hold.
Wednesday, April 15:

Iryna, our ZenTeam member, was  joined by dental assistants from Zen Offices and they shared how their inventory and ordering processes happen! We invited Andrea from Sullivan Dental Partners in Nashville, TN, Brittany from Castle Peak Dental in CO, as well as Shelby, RDH from Southwest Nebraska Dental Center in McCook, NE and the ladies shared with us how they stay organized when it comes to managing their office's inventory. 
Friday, April 17:

Since many of us have been wondering what the coronavirus situation is like for other countries, especially for dental practices, we invited Emilie from France and Dr. Nic Anderson from New Zealand to share what's been happening in their home countries. Emilie and Dr. Anderson were joined by Tiger and they discussed the following: what the coronavirus situation is like in each country, whether dental practices are open in their country or not, everyone's outlook on COVID-19, and how to look at the bright side of the coronavirus. 
https://www.youtube.com/watch?v=FPuoQPgR5tA
During each webinar, we covered numerous topics on surviving through COVID-19 and staying strong during the times of the unknown! There were quite a few interesting resources, books and recommendations made during each webinar so I'd like to share them with everyone here:
4/13 Live: Vivek Kinra on Collecting 30K in Insurance from Home:
-CAQH: https://www.caqh.org/solutions/enrollhub
4/15 Live: Zen Offices Share their Inventory and Ordering Process:
-3D Printing: Michael Scherer has an online course and 3d dentists is also starting a course this fall: www.michaelschererdmd.com/courses/
-Tip out Bins: https://simplastics.com/
And here are the details for the upcoming live events for the week of April 20th:
4/20 Live 2 pm CST: The HR Conversation with Tim Twigg (CE)
https://app.livewebinar.com/626-143-007
4/22 Live 2 pm CST: Guidelines on How We Are Going to Protect Our Patients, Our Staff, and Ourselves. Understanding the Purchasing Constraints of PPE (CE)
https://app.livewebinar.com/669-227-847
4/24 Live 2 pm CST: Dental Assistants Share Their Side Hustles
https://app.livewebinar.com/982-547-546
We hope everyone is enjoying the live events!
Back to Blog