How to Streamline Ortho Inventory in Less Than 30 Days?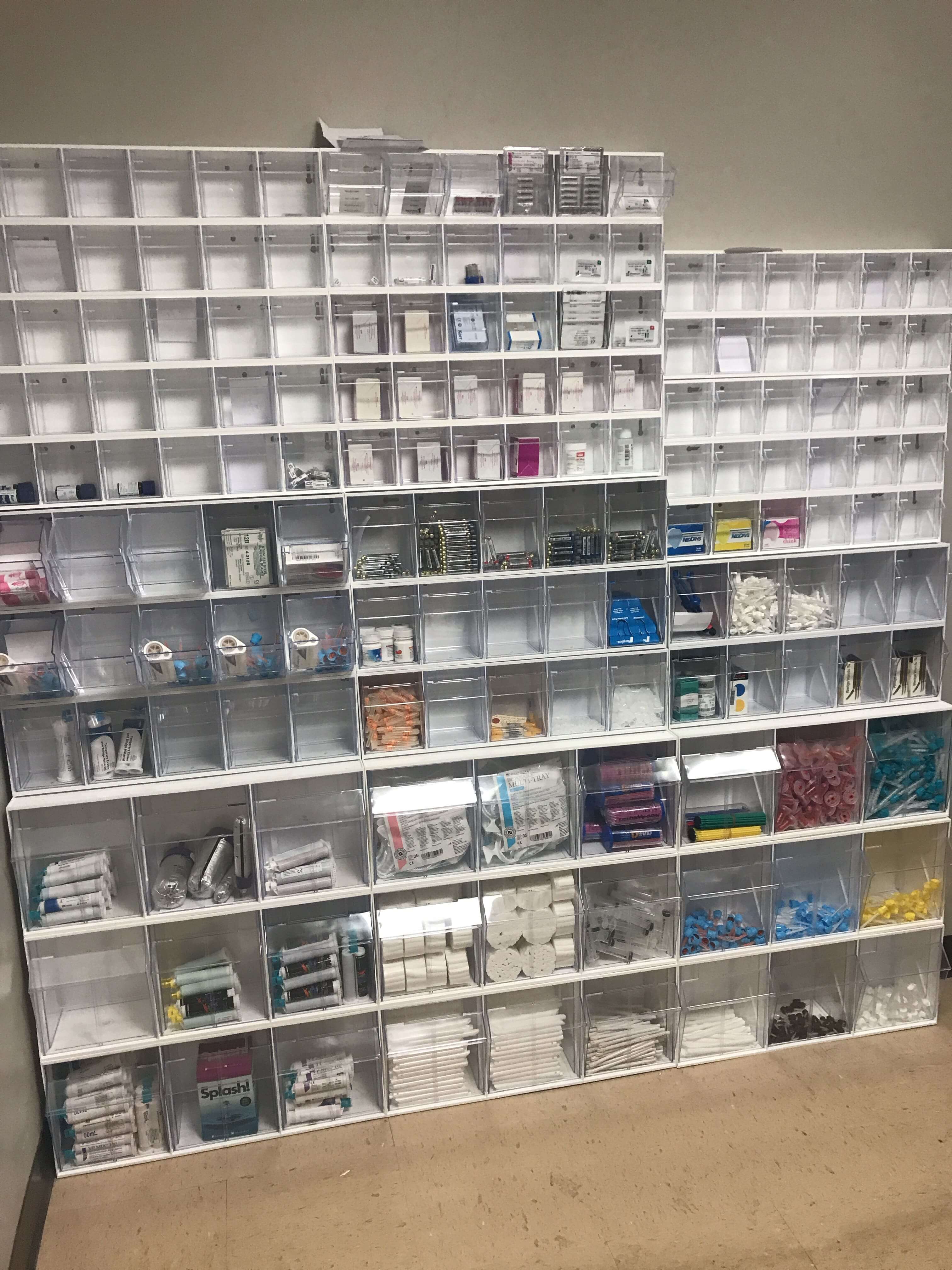 An efficient dental inventory system is a key for managing any dental practice, but it is especially important for orthodontic clinics. These types of offices have a higher volume of specialized equipment and dental supplies and require a more effective inventory tracking process due to the multiple appointments and longer treatment time of orthodontic treatment. 
Recently, we had the pleasure of speaking with amazing ortho dental assistants about their experience, how they manage dental supplies to ensure enough product levels are on hand, and some key takeaways of adopting ZenSupplies in less than 30 days to continue to thrive and keep the inventory up to date. 
Delaney Barber, a former dental assistant at Kanning Orthodontics:
"In my office, we had a decent system in place for keeping things organized. There was one major storage space, a few smaller storage areas, and working products in the operatory. However, there was one area that needed improvement – ordering. We had multiple people responsible for ordering different items and it was difficult to keep track of what had been ordered and when it was expected to arrive. Additionally, we were not always getting the best prices because we were not consolidating our orders and taking advantage of bulk discounts. In addition, having to track and manage multiple invoices can be a frustrating and time-consuming task, especially for a clinic with limited resources. Overall, it took from 4-5 hours weekly to do the ordering, and that is why the management decided to sign up with ZenSupplies. 

One of the main challenges I faced with implementing Zen was making the time to enter required and on hand quantities. To make the on boarding experience more efficient and less stressful, I would advise new offices to lean on their team to help with data entry. This way, it can be done faster and more accurately. In terms of inventory optimization, my advice would be to give software solutions a try. Using software can save a lot of time and frustration, as well as make it easier to track orders and received items. This eliminates the need for writing down information on paper, which can easily be lost or overlooked."
Lori Clendenen, Controller at Llon H. Clendenen DDS, MS:
"Ortho offices have unique needs when it comes to inventory and ordering due to the specific supplies we use. To maximize efficiency in our physical space at the office, we utilize lots of labels and make sure everything has a specific place. Before using ZenSupplies, we organized our inventory using an excel spreadsheet and a tag system. However, we faced numerous challenges with the spreadsheets not being updated and assistants ignoring the tag system. The most frustrating thing for us was running out of supplies. We spent 2-3 hours daily on our inventory and ordering before Zen. 

When implementing ZenSupplies, we encountered challenges too such as various items not being in the Zen inventory and items being named differently. Our advice to new offices would be to make sure you have all your items in the Zen inventory and that they are named correctly to avoid confusion. Our inventory organization process still includes some struggles with consistency when items are taken out of inventory. But now we place orders 3-4 times a month and do a full inventory check up once a month which helps us stay ahead of the curve with our supplies."
Courtney Heller, Lead Assistant at Bubon Orthodontics: "
What makes Bubon Ortho offices unique when it comes to inventory and ordering is that we have multiple offices we need to order for and not just one. Each office has different ordering needs depending on the size or the practice, and demographics of the office we are located in. For example, some of our patients have a higher interest in gold brackets vs. silver or we see more patients want Invisalign vs traditional brackets. This requires us to have a more complex ordering system in place to ensure that each office has the necessary inventory to meet the needs of their patients. 

Before using ZenSupplies, we organized our inventory using a paper binder where we handwrote the inventory and wrote a list of items that needed to be ordered. The challenges we faced with this system were that not everyone filled out the inventory/ordering binder and people would verbally state what we needed to have ordered and it would get forgotten about when ordering. The benefits of this system were that we didn't need to login to a website to see what was ordered and it was readily available to all staff. However, the thing that frustrated us the most was that it seemed like we were always running out of or running low on products we used regularly.

The first challenge with implementing Zen was finding a responsible teammate to oversee each office we work in. Since it was a new system introduced to us and ordering does take a good amount of time from our day, I feel few people were interested. The next step was setting aside time in our busy schedule to get inventory on every product we have in the office. It took awhile to get the right quantity of items in. After all inventory and products, we in Zen it was just a matter of breaking old ordering habits and using Zen properly with the restock options. Advice I would have for other offices is to make sure there is enough time set aside each week for your ordering team to get ordering done. Ordering is super important to keep the office running efficiently and even though it is a behind the scenes task, it should not be looked over! Our inventory organization process now looks like we have split it into easy to find categories in Zen which helped us find a new way to physically organize our supplies as well, instead of having everything wherever we could fit it. We place orders at least once a week or every other week for two offices and maybe once a month or every other month for one office. We do a full inventory check once a month in each office as some products we don't use daily, and some products don't have expiration dates either, so we don't need to check those products as often.

If you're a dental practice that struggles with inventory optimization, my best advice would be to take advantage of all the tools you have access to. We implemented Zen at our practice and it has made our ordering system so much simpler. We no longer have to spend hours on the phone with reps trying to track down items that are on backorder or searching for new products. Everything is just a click away. Don't be afraid to try new technology – it may seem daunting at first, but it will save you so much time and effort in the long run. Give it a chance and you'll realize it is a time saver in the office!"
Back to Blog