4 Ways To Determine Which Dental Inventory Software Will Work The Best For You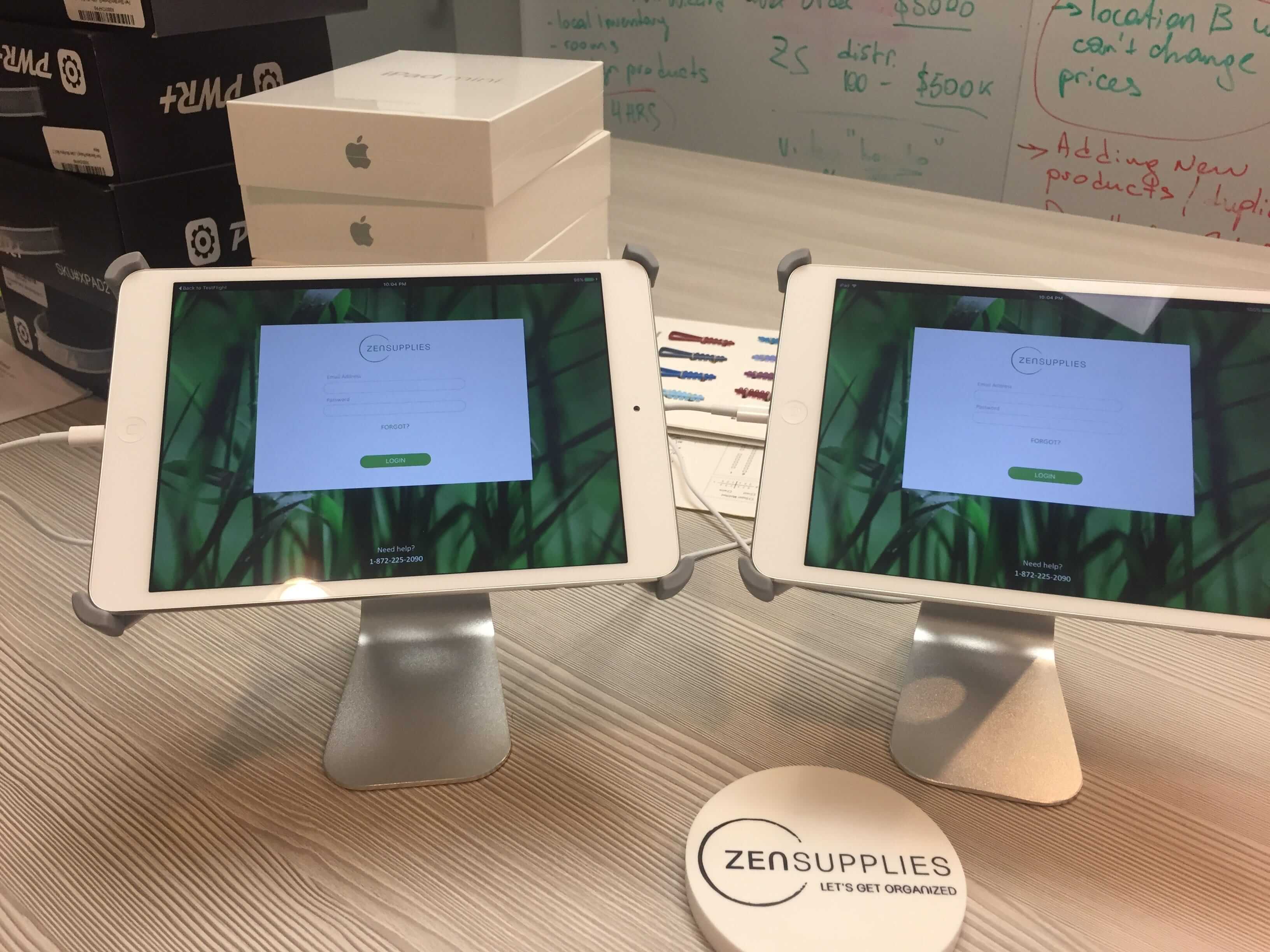 As technology evolves it's getting really hard to choose the right provider for your dental supplies and inventory needs. At Zen, we really feel we have a unique perspective on the landscape and potential bumps on the road when it comes to searching, evaluating and selecting the right software. Not to mention the needs of each specialty, type of practice (Private Practice, Emerging DSO or a large scale DSO), and not to mention sorting through the unbiased, unsponsored opinion of dental influences. So what are the scenarios or the steps?
Bonus – what nobody wants to discuss ahead of time or hidden secrets of software subscriptions
Let's get started with this long article (15-20 min read) we break down the process step by step and provide a different point of view for private practices and emerging DSOs.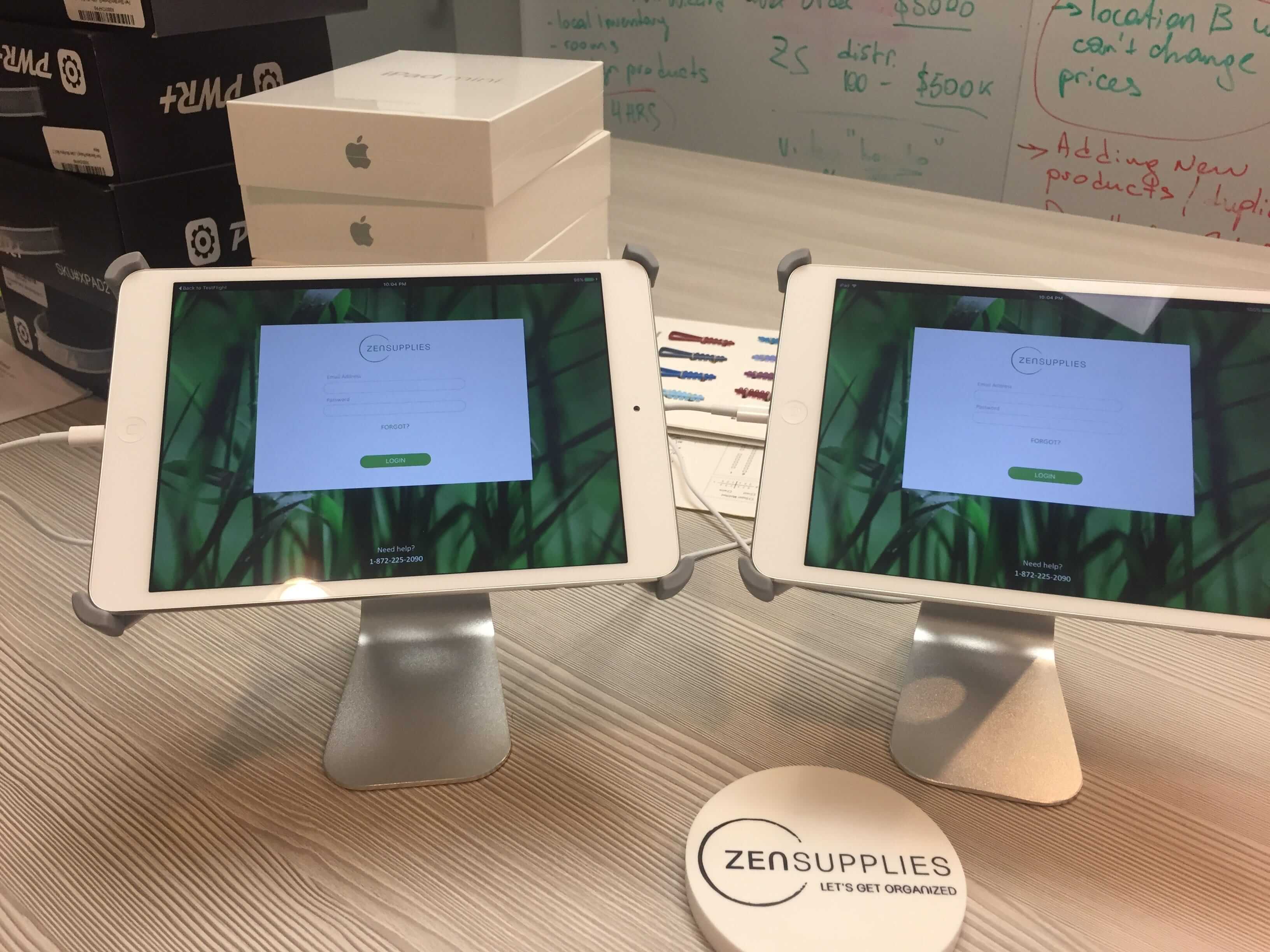 Assess your current situation and the needs of your practice (or a group).
From my early days of business (when I started selling cell phones at the age of 14) I learned any problem should be solved from understanding what the actual pain point is. At Zen we hear all the time "I need an inventory software" but what does it really mean to your practice? It's almost as saying "I want to go on vacation" without picking where to go! Most practices start their journey into finding dental supply inventory management software due to 5 main reasons:
Running out of products
Budget is out of control
A person who was in charge of ordering left
Spend hours to count boxes and place orders
Your practice (or group of practices) is growing and needs better controls
When any of the above happen, next you ask yourself or the team the following 3 questions:
Are we looking to solve a specific problem related to

dental supply inventory management

, ordering, or price comparison? Perhaps all 3?
How do we currently manage inventory? Does a problem lay in physical space? Do we have centralized storage or supplies are scattered everywhere…
Are we a busy practice with multiple specialties, or a startup, or a growing DSO or you simply trying to make it through the month?
And that get's us to the MAIN objective of this article –  4 Scenarios How to Choose the Dental Inventory Software for YOUR Practice!
Don't have an Inventory control systems – do you use rubber bands, tags, outdated software or simply yellow sticky notes
Ordering is a mess – does ordering take hours and you still forget to put items on the order. Relying on your rep to do it for you? Ordering from 10 different vendors? When products arrive you have no way of verifying and/or comparing to what has been actually ordered?
Spend more than 5% on supplies- paying too much for the product? You realize your friend down the road is paying less for the same product? Or simply you like the manufacture brand but not necessarily the distributor?
A growing number of locations but each office still place orders individually? The process is not consolidated nor streamlined? Do people order whatever they want without the approval of the main decision maker? Budget is not controlled since the orders are submitted to vendors without approval?
After you had a discussion with your team and made the necessary assessment you've identified where the problem is. Now we are ready to look at different solutions!
Now let's look at each Scenario individually and with pros and cons:

Scenario 1 – Looking for an Inventory control system
If you determined that inventory control is an issue, then a simple solution such as airtable or smartsheet will help tech-savvy practices quickly implement inventory control system and be up and running in less than a day. These 2 solutions just like regular spreadsheets but on steroids. They allow you to quickly add products in, write custom formulas to calculate QTYs and connect barcode scanner from your phone. No technical background or knowledge of writing code is required. The only downside, most of it you will have to do manually.
Pros:
Easy to use
Mobile app
Less expensive than dental specific solutions
Cons:
Will have to add all products manually, No dental catalogs
No Dental Support
Used only for inventory, orders will have to be placed manually or through another application
This is a great way to start and see if your team is ready to move inventory management to the next level without paying for setup and implementation of other solutions.
A more robust and dental-specific solution in inventory management is Sowingo Dental.  Our friends at Sowingo are building interesting things to control inventory, but more importantly, their implant module is gaining popularity. Things to ask during the demo – how does the ordering work, who submits orders, if chat support is available, Sterilization/Compliance record keeping, and dental catalogs availability. Book the demo directly with them to learn more.

Scenario 2 – Looking for Ordering Software to consolidate all vendors in one place
If ordering is a huge mess, then you need a dental platform to consolidate all of your vendors to one place, more importantly, you need the platform that will allow placing all orders in one place and with one button. It sounds strange but this is a big challenge we are all working on to find a perfect solution for. However, only a few platforms were able to tackle this issue and have a considerable number of distributors to place orders with and I don't think anybody has a blank cover of all distributor (besides Zen).  In this category, we have veterans and new upcoming companies, entering the market to solve this specific issue:
Dentira
Torchdental
Clixon Dental
Curemint
Pros:
Place orders with multiple distributors through a single platform (During the Demo ask them what vendors they can submit orders on your behalf)
Control budget in a single place
Multiple users can work simultaneously on the order
Control shipments and orders with a single login
Cons:
A limited number of distributors, depending on the platform
Not able to process payments
Some orders will have to be printed/emailed to be placed directly with a distributor
No information on the back orders
This is relatively a new concept in dental and most dental distributors can't wrap their minds around it. Therefore most platform in this segment will have a limited number of distributors they can process orders with and will have a challenge with backorder notification. We are hoping distributors will realize soon enough they need to adjust to the needs of their customers, not the other way around.

Scenario 3 – you are out of the budget and 5% seems completely impossible to achieve
If you discovered that the challenge in your practice is overpaying for supplies then you really need to polish your online shopping skills. Alternatively, you can use below services that offer price comparison:
Google Sheets or Airtable – basically spreadsheets where you manually enter prices for 5-6 different suppliers.

Pros:
Free
Easy to operate once setup is completed
Cons:
Manual setup of prices
No way of knowing if prices are changed
Have to manually submit orders with selected distributor
Dental Specific solutions are:
SupplyClinic.com
Net32.com
Crazydentalprices.com
Others – way too many
Pros:
Most products are sold by above marketplaces and you can get the same products for 20-40% less than traditional distributors
Ability to price compare exact product before placing an order
A single place for keeping a credit card to pay for the orders
These marketplaces, at least our friends at SupplyClinic and CrazyDentalPrices.com, are actively fighting against grey market products and working really hard to keep only authorized products on the platform.
Cons:
Have to know what you are looking for, doesn't know your order history or inventory
Marketplaces usually are limited to smaller and mid-size distributors that can cause shipping, stocking and other challenges.
A limited number of manufactures (Brands such as 3M, Kerr, and are not authorized on some of these platforms).
Longer delivery times because of a drop-ship model this might take up to 2 weeks on certain items.
Most of the marketplaces are getting really innovative with things like delivery times, easy product returns and aggressive pricing. However, the bigger challenge is you are only using this as an alternative option and still need to use your main supplier for some of your Brand items (at least at the time of writing this article), therefore you still have a need to track orders in multiple places.

Scenario 4 – how to support the growth of your emerging DSO (Dental Service Organization)
Scaling your group from a single location to multiple practices is a daunting task and usually, it's all about the system. No systems no scale! This is where inventory control becomes even more important. As you are scaling you need to have 2 major controls in place:
Products your practices use with an ability to approve any request for a new product from the team/ new associates.
A budget that is allocated per month per each location, with the ability to review and approve orders before orders are submitted to vendors and essentially will push you over the budget.
There are solutions on the market for scaling:
SpinBridge
Axiom
Coupa nondental but very popular among dental groups
Pros and Cons:
Honestly, I really don't feel we know enough to give our pros/cons in this scenario. However standard things that will be important:
Catalog of products
Multilevel control – local/regional/corporate – at least for order approval
It has to be user-friendly – at the end of the day, your lead assistants will be using it, so make sure you are not adding an additional step to an already busy day of your most valuable team players.
This will be very important, in any scenario listed above: 
When you are narrowing down your options it's important to have a solid understanding of the following elements (perhaps even read a copy of the terms and conditions ahead of signup):
Length of the commitment
Implementation Plan (what's involved, who is responsible, and what is expected of you and your team); is training provided; is it on-site or web training.
Breakup clause and fees involved and detailed plan of data transfer
Who owns the data and how is it transferred to you in case of a breakup
How is your data being used by a software provider, for what purposes, and who is it disclosed too?
Back to Blog