Guest Post: Don't Be Scared of Letting Your Patients Book Dental Appointments Online – It's a Win-Win for You and Your Patients.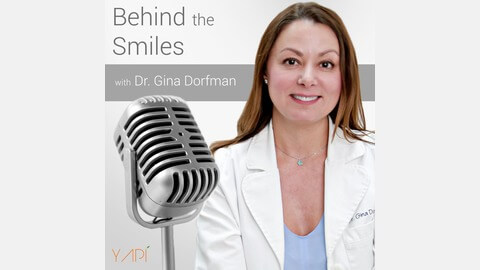 We love it when our friends in the industry share something interesting with our members. Today, our friend Dr. Gina Dorfman, CEO of Yapi Dental and a successful dentist, shares with us the myths about scheduling appointments online.
Let's get right into it:
Online dental platform appointment scheduling is growing in popularity with dental patients. In contrast to phone
bookings, online scheduling is more convenient for patients and saves time for the dental
front office team. Many dentists are afraid to switch because of common myths and
misconceptions regarding digital scheduling systems. Your fears may include worrying about
insurance incompatibility and patients messing up your well-organized schedule. You may also
think that a phone call is more intimate and personalized for the patient. In reality, scheduling by
phone is more time-consuming and more frustrating for both the patient and the dental office
team.
There are so many reasons you shouldn't be afraid of online appointment bookings. It is a
transition that usually requires a time investment to customize your dental office systems but later pays
dividends in increased dental office systems efficiency and happier patients. Here, we dispel the misconceptions
surrounding online booking.
Myth #1: Patients Prefer Phone Bookings
Picture this: It is 4 p.m. at your dental practice with one more hour left in the workday. Your
final patients have all arrived (some early, some late). They are waiting patiently to check in, but
there is a problem. Both of your front office team members took calls just before the last patients
of the day arrived. Both calls are to schedule appointments. Your patient care coordinators don't
want to put the phone patients on hold and risk upsetting them, yet these appointments are
complex and take time to figure out. Now, you are running behind, your dental hygienist keeps
popping in to see if her patient is ready to be seated, the patients in front of you are getting
impatient, and all of your team members are stressed out. You might even not get done on time
and go home late.
Having a customizable real-time online scheduling system in your practice can take a lot of
stress off the front office team and create a better patient experience. The number one myth
about online scheduling is that patients prefer phone bookings. It is an understandable
assumption and may depend on the average age of your patients. Those with older patients
assume they enjoy the familiar and personalized experience of talking to a person on the phone.
Yet even older patients get annoyed when they hear, "Can I put you on hold". Other than the very
elderly patient, most adults are familiar with the Internet and comfortable scheduling
appointments online. Plus, millennials and younger generations prefer it.
Your dental team may need convincing to change up their usual workflow willingly. Over time,
however, the team members will recognize how much less stressful their jobs become. They will
have more time to manage patients in the office and answer phone calls related to more
complicated issues. Patients that do call the office won't be put on hold. Your dental front office
team will be on the phone less. Consequently, they can focus on other tasks without being
interrupted. Everyone wins!
Myth #2: Online Bookings Will Mess Up Your Schedule
Every dental team operates differently. Some prefer to handle complex restorative cases during
the morning and new patients in the afternoon. Others prefer the complete opposite approach.
They all have in common the need for a customizable system of online scheduling.
One of your chief concerns about online scheduling is that patients will mess up the schedule.
Your dental front dental office systems team is highly knowledgeable about your practice's specific ins and outs.
They know exactly how to categorize the appointment and where it should fit into the schedule.
On the other hand, patients don't know how long their visits should be, what time of day, and
which operatory to schedule them. But don't worry, your schedule is not as complicated as you
think. Any reliable scheduling software will allow you to customize the appointment offerings
and create required dropdowns to categorize patient appointments.
What about insurance? It's easy to set up your scheduling software to request and require
insurance information before booking. If you don't take a patient's insurance, they won't be able
to schedule.
Myth #3: Patients Will Cancel Last-Minute More Often
If patients don't establish a relationship with your practice through a personal phone call, will
they be more likely to keep the appointment? Diving deeper, it is clear that this isn't the case.
A phone call isn't significantly more personal than an online system. The conversation probably
doesn't last more than 7 minutes, and the new patient does not see a human face. In fact, a phone
call can be a potential turn-off if the call goes to voicemail, a patient waits on hold for a long
time, or the scheduling coordinator feels rushed. Established patients have already developed a
relationship with your practice. A patient who books an appointment over the phone thus isn't
held more accountable than a patient who books online.
It is more likely that the patient's stress level at the time of booking will impact whether they
become a no-show or not. Over the phone, they have to choose between a few options offered by
the scheduling coordinator while considering their availability and other commitments. They
often have to call during the workday when they are busy and trying to multi-task. It is a recipe
for scheduling at the wrong time, forgetting to write the date down, or becoming frustrated and
deciding they might not like the practice. Online scheduling allows patients to schedule at a
convenient time, and they can easily access their calendar and consider the best day and time.
This environment is more likely to lead to a kept appointment.
A bonus is that some digital systems like Smart Fill from YAPI can help you fill last-minute
cancellations. Patients are more likely to cancel if they wait for an appointment for a long time as
the urgency passes. Thus, a system that allows patients to request to be notified when an earlier
or more convenient time becomes available, such as Smart Fill, will help keep your appointment
book full even when last-minute cancellations come up.
You have enough things to worry about at your dental practice. Remove scheduling from your
list of problems while simultaneously increasing the profitability of your practice. Online
scheduling equals fewer cancellations, a fuller schedule, happier patients, and relaxed team
members. Modern patients expect you to have a digital presence. They will be delighted when
they go to your website or their favorite review site and find an online scheduling system; no
waiting on hold, no rushed conversations, no scheduling mistakes. When they visit your practice,
they will find your staff welcoming and available to help them. Invest in an online scheduling
system, and life will be a lot easier for everyone.
About the Author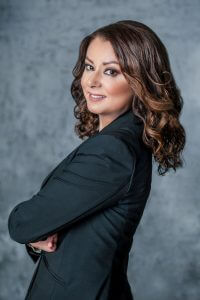 For almost two decades, Dr. Gina Dorfman has continually proved herself to be an innovative
leader in the field of dentistry. As a dentist, practice owner, and entrepreneur, Dr. Dorfman has
had the opportunity to engage with dental professionals across the country to help them grow and
thrive.
Dr. Dorfman completed her dental training at the Herman Ostrow School of Dentistry in 2000
and shortly after started her practice near Los Angeles, California.
While starting a practice in a saturated market came with its challenges, the practice grew
tremendously over the years, expanding to several locations. Because of her experience running
multiple practices and leading a big team, Dr. Dorfman developed a unique insight into how
efficient practices organize and operate and how dental teams can work together to overcome
obstacles and reach their goals. A recognized speaker and author, Dr. Dorfman is regularly
invited to teach other dentists across the country.
Dr. Dorfman is also a frequent contributor to several industry publications and blogs. She is also
the Behind the Smiles Podcast host, which features the most disruptive and influential dental
community members moving dentistry forward.
Her passion for creating systems and leveraging technology to streamline practice operations
eventually led her to co-found YAPI, a practice automation software, where she serves as the
company's CEO.
Back to Blog