Dental Technician Appreciation Month: How To Become A Certified Dental Technician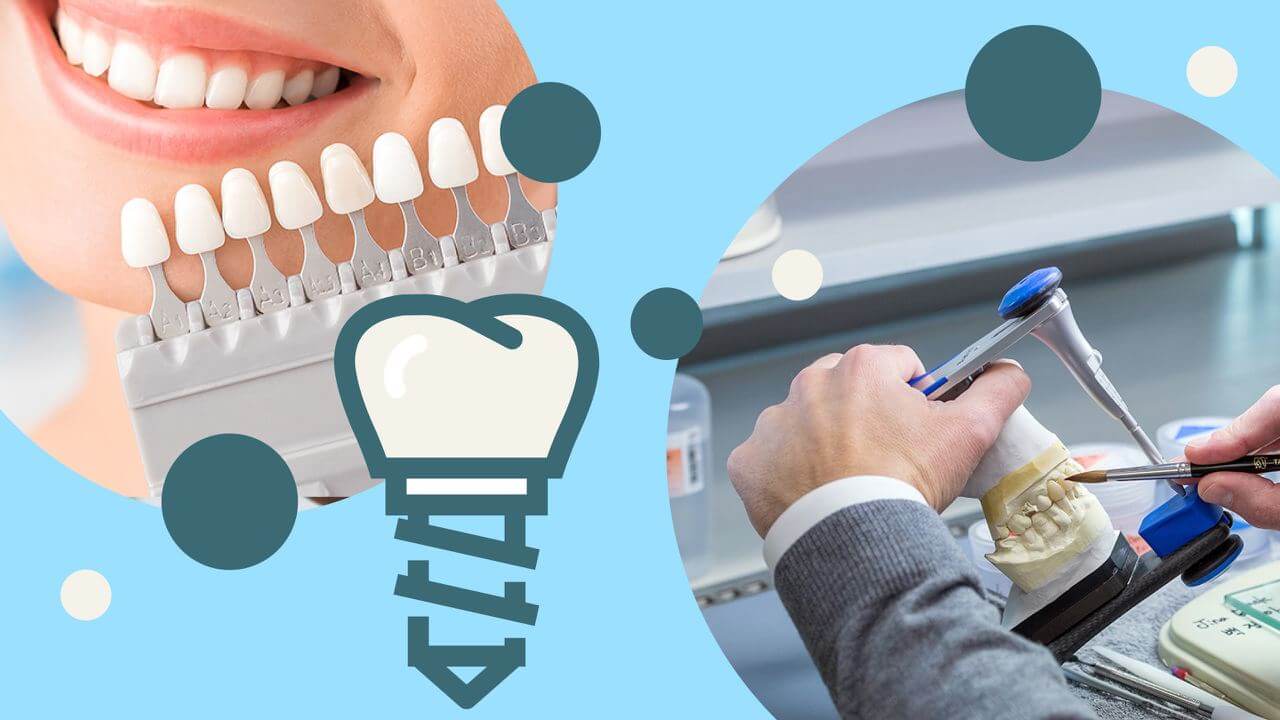 What is a Dental Technician? —  A Dental Technician or Certified Dental Technician is a valuable part of the dental team. Dental lab technicians are responsible for creating and repairing implants, dentures, veneers, bridges and crowns, and orthodontic appliances. Most dental technicians work behind the scenes and collaborate with dentists to fabricate dental prostheses and appliances in a laboratory for patients. Some choose to open their own dental laboratory or work at established dental labs, dental offices, and dental schools.
Skills Of A Dental Technician
Deciding if becoming a dental technician is the right fit for you can be done by looking at the skills required and determining if they align with your strengths. Although they have little to no interaction with patients, they are an integral part of the dental team. Their primary responsibility is creating custom dental prostheses and appliances that help people chew, speak and gain confidence in their smile. Some of the necessary skills of a dental technician are:
Dexterity

Steady hands

Independent worker

Detail-oriented and precise

Interpersonal and collaborative skills

Knowledgeable of dental materials and anatomy of the oral cavity
Individuals working as dental assistants possess many of the qualities listed above. Those looking for a change in their career with the capability to work independently with no patient interaction may consider becoming a dental technician. The overlap in job responsibilities and education can allow an easy transition. Dental assistants that have completed college courses may be able to transfer those existing credits to a dental technician program. In addition, they have the advantage of hands-on experience and prior knowledge in a dental setting which can make them stand out among other applicants.
Becoming A Certified Dental Technician (CDT)
Upon the decision to become a Certified Dental Technician, there are multiple things to consider. Certification is granted to those that have passed all exams administered by the National Board for Certification in Dental Technology. Eligibility to take the exams requires either being employed as a dental technician for five years minimum or completing a dental technician program by an accredited school. Admission into a dental technician program requires a high school diploma or equivalent and prerequisite courses. Including college-level English, science, math, and others based on the application requirements. Only a select number of spots are available, and students are selected based on their grade average. Depending on the location, schools offer a two or four-year program with varying tuition costs. Those attending a two-year program will graduate with an associate degree or certificate, and graduates of a four-year program will be awarded a bachelor's degree. Earning an advanced degree in dental technology is an investment that can expand future job opportunities and income and prepare you for the CDT National Board Exams.
CDT National Board Exams 
The National Board for Certification in Dental Technology administers three separate exams:
Comprehensive Exam ($255)

Written Specialty Exam ($255)

Practical Exam ($595)
Each of the exams independently tests the knowledge and skills of the individual. The comprehensive exam is a 160-question multiple-choice exam that covers a broad spectrum of ethical practices, oral cavity anatomy, dental terminology, health and safety standards, etc. The written specialty exam is an 80-question multiple-choice exam related to the individual's chosen specialty. Specialties include implants, orthodontics, crown and bridge, complete dentures, partial dentures, and ceramics. Lastly, the practical exam is given in a dental laboratory setting to test the hands-on skill of the individual in their chosen specialty.
Career Outlook
Being a Certified Dental Technician proves your knowledge and ability to do the job, and gives you ground to negotiate a higher salary. According to the U.S. Bureau of Labor Statistics, the average yearly salary is $39,090. Dental Technicians are not required to be certified to work. However, most companies are searching for trained and educated individuals. Certified Dental Technicians can select the setting they will work in. Some choose to work at a full-service lab which allows them to diversify their tasks each day. Meanwhile, others may prefer staying within their chosen specialty where their strengths lie in. To maintain certification status, Certified Dental Technicians must complete twelve hours of continuing education (CE) courses per year. This is required to stay up to date with the latest technology, dental practices, and safety standards. The projected growth of the workforce is expected to be 2% from 2021 to 2031, with an average of 9,900 open positions per year. If you are passionate about becoming a Certified Dental Technician and helping the people in your community, now is a great time to take the first steps. The sacrifice and hard work will be worth the reward in the future!
Article Content References
"Dental and Ophthalmic Laboratory Technicians and Medical Appliance Technicians : Occupational Outlook Handbook." U.S. Bureau of Labor Statistics, 4 Oct. 2022, www.bls.gov/ooh/production/dental-and-ophthalmic-laboratory-technicians-and-medical-appliance-technicians.htm.
"CDT Application & Exam Process – National Board for Certification in Dental Laboratory Technology." NBCCERT.Org, nbccert.org/certificants/certified-dental-technician/cdt-application.cfm.
"Certified Dental Technician (CDT) Continuing Education Requirements – National Board for Certification in Dental Laboratory Technology." NBCCERT.Org, nbccert.org/education/cdt-requirements.cfm.
Back to Blog