[Case Study] River Run Dental Spa accelerates growth with ZenSupplies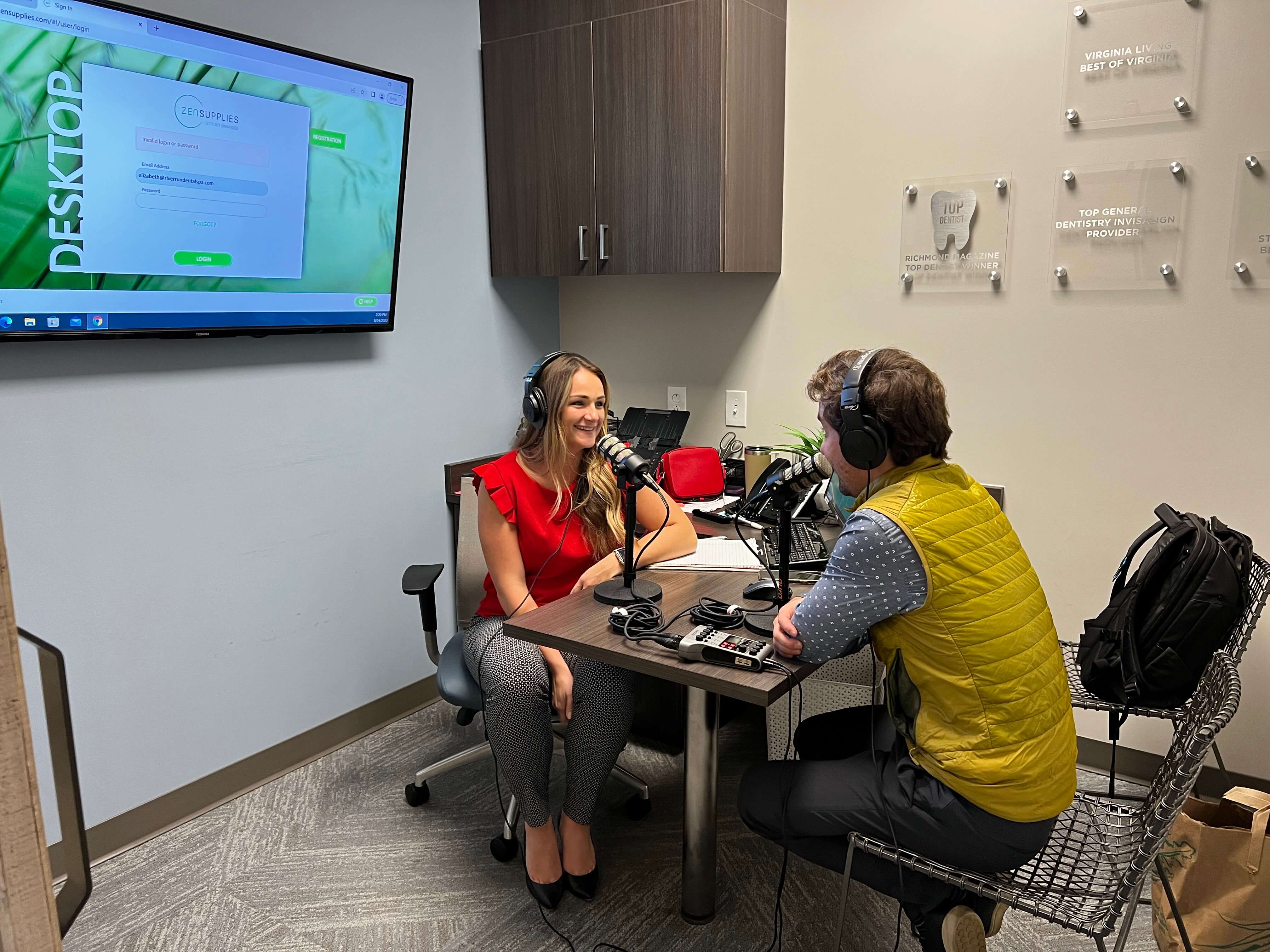 For Elizabeth Bueno, the clinical director of a busy, multi-location dental practice, incorporating ZenSupplies into her systems increased efficiency, eliminated stress, and spurred further business growth. After five years utilizing ZenSupplies for ordering and dental inventory management, River Run Dental Spa in Richmond, Virginia has grown from one practice to five, and Bueno herself has transitioned from a hygienist managing direct patient care to a director managing bourgeoning practice operations across multiple locations.
"I have a lot going on…our practice is rapidly growing," said Bueno. "[ZenSupplies just improved the efficiency of ordering and training and supply inventory management." After hearing about Zen on a podcast over five years ago, Bueno and her team approached founder Tiger Safarov about signing up for a subscription model at just a few hundred dollars per month. "Working with Tiger from the beginning, he was kind of at the forefront of his company," said Bueno. "It was great to have that personal relationship with him from the beginning."
At the time, with only one River Run Dental Spa location, "We really didn't have budgets that were shared with us or budgets that were super strict," said Bueno. Though "There was a lot of flexibility and grace with it," Bueno noted, it was difficult to manage exact inventory and spending.
"With Zen, we were really able to have one dental platform, order from multiple distributors, get the lowest prices, create new relationships with new distributors, and manage our inventory and our budget all in one place."
Because River Run Dental Spa is highly focused on the patient experience, outsourcing product management allowed new freedom to further enhance patient care while leaving the inventory logistics up to Zen. "We really focus on providing an exceptional patient experience and have really grown our practice through focusing on that main vision," said Bueno.
Their priority, she added, is "Exceptional dental care…we strive to leave a lasting legacy in Richmond by creating an experience that's different than others and providing a place that isn't your typical, average dental appointment."
Bueno also noted that the practice saves thousands of dollars each year on dental supplies through the savings comparative tools Zen provides. "It was kind of a no brainer." Typical dental offices spend about 5% of their collections on products, and after implementing Zen, River Run has maintained a 3.4% spend on inventory.
Instead of spending hours on organization, ordering, and searching for the best prices, River Runs Dental Spa staff can focus on providing the best patient experience possible. "Because it is just a click of a couple buttons…and the way that the storages work within Zen, makes it super efficient," said Bueno.
Saving time, money, and energy has resulted in exceptional growth for the business. "We're continuing to grow. We plan on opening several more practices over the next couple years," added Bueno, who is currently overseeing the opening of River Run's sixth office this fall. "That's super exciting."
Back to Blog