3 Ways to Save Money by Improving Inventory Management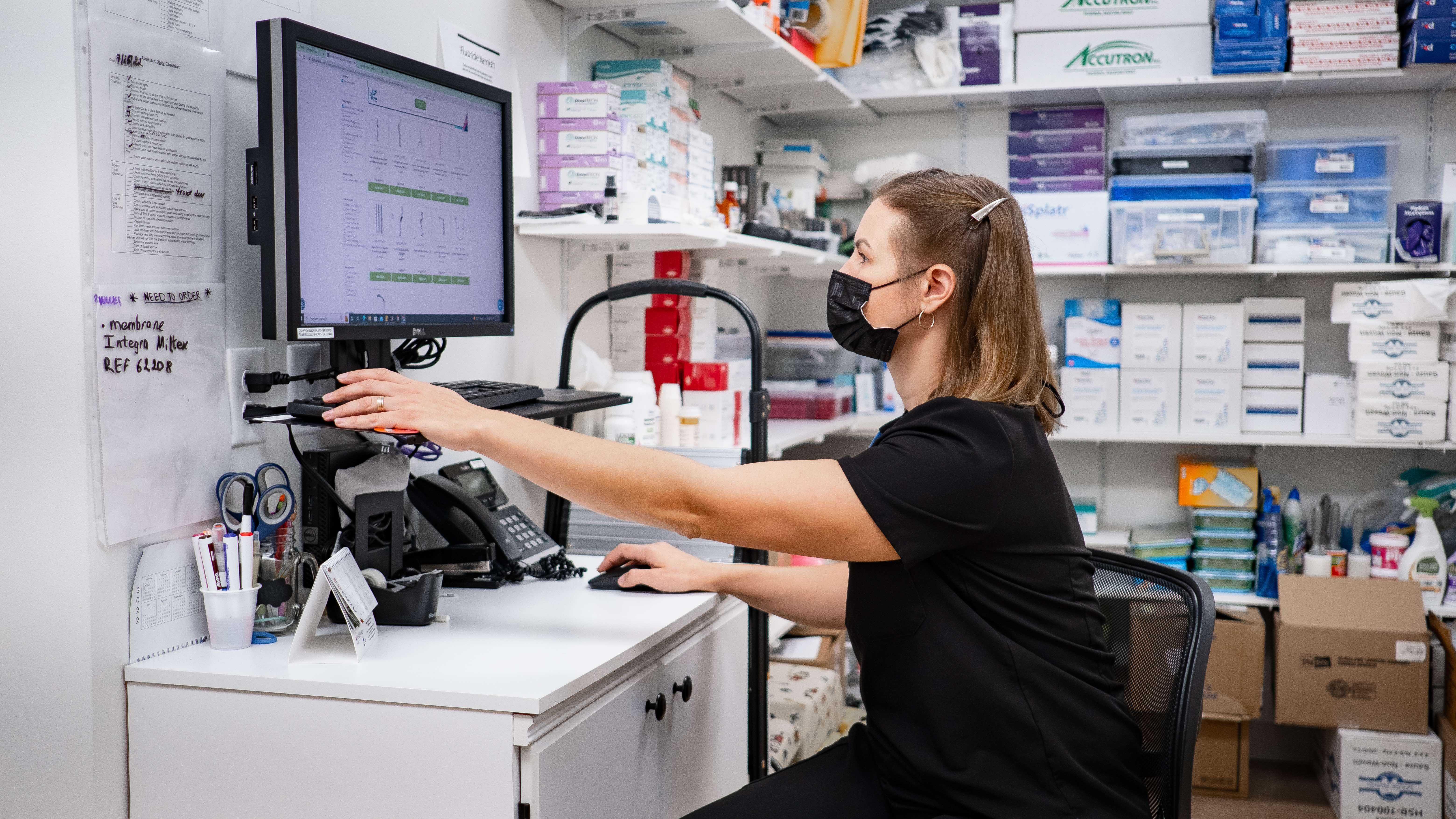 By Lauren Carlson
Let's face it. Inventory dental inventory management in a dental office can be complicated, frustrating and, above all, time consuming. Instead of providing the best service and treatment to your patients, you (or your office managers or dental assistants) are busy in the supply closet counting gloves, masks, etc. until they're cross-eyed, all with the goal of maintaining steady daily operations in the operatory.
But as the old adage goes, 'There's gotta be a better way.' And there is; in the past few years, technology-savvy startups have crafted new solutions that streamline and/or automate product counting, ordering, budgeting, and price comparisons. Instead of paying the high hourly rates of your skilled employees to complete these tasks, dental offices have outsourced this labor to
dental software systems or individuals ready and able to efficiently manage inventory processes. So instead of focusing on products, your skilled staff members can provide better service to your existing patients, take on higher workloads, or train for completed procedures.
Brian Mc Court, Global Procurement & Supply Chain Professional for Abra Health Group, has worked in the health and wellness industry for 15 years, with seven years directing supply chain and commerce. In his current position for Abra, a health collective that provides affordable dental services for underserved communities, Brian works to streamline team and client communication along the supply chain.
As the health group continues to grow — Abra went from three sites to over ten in the past year and plans to double that number in the next 18 months — its many sites required better oversight of vital inventory information. Specifically, Brian needed support to help determine the amount of staff necessary and the roles that they fill. Improved processes would also help him visualize product needs, procure the necessary items, and control their flow into and use within the office.
"Now's the time. We're kind of right in the middle of that huge growth," he said.
1. Streamline your reporting
One way inventory management tactic that Brian uses to help save his team money is regular reporting. By collecting data, either using outsourced support staff, scanning product QR codes in the supply closet, or the old fashioned manual counting method, Brian ensures that Abra's many locations have up-to-date information on product needs. "[Dental staff] have a whole clinic to run," he said. "The last thing I want them to worry about is trying to figure out what they need. If we have better visualization of our inventory we can create KPI [Key Performance Indicator] report…and that can be done at the corporate level."
By collecting all data in a single location and having one staff person oversee product needs for all locations, Brian says, he can better utilize on the ground staff to do what they do best. By consolidating the work of weekly reports under one corporate staff member, the entire health group saves time and money.
2. Manage the supply chain
The COVID-19 pandemic has forced uncertainty and chaos into industries across the globe, but has especially impacted those in medical and dental services. As community health needs and worries shift, dental practice owners need to remain flexible to ensure that have the PPE (Personal Protective Equipment) and everyday supplies at the ready.
Jordan Lorenz, Director of Special Markets for City Dental, has worked for the dental supplies distributor for almost a decade. "The business end of it is what I enjoy," said Jordan, who is inspired by the efficiency and constant evolution of the dental industry. His team works with dental office customers who use a variety of methods to place orders. Some place orders over the phone, others partner with a DSO (Dental Service Organization) or GPO (Group Purchasing Organization). Still others utilize technology platforms like Zen Supplies, a tech startup that organizes inventory data and helps offices compete for the best prices.
For Jordan, "understanding what my office needs and when they need it." And "Operating in a lean way is the best method to save his clients money through better inventory management. When you have access to real-time data, "You're ordering the things that you need and you have tight control around that supply chain," he said.
Also, by partnering with one of the inventory platforms mentioned above, you have access to dozens of suppliers at a variety of price points, ensuring that supply chain woes become less of an obstacle—both in emergencies, and in everyday patient care.
"The one thing that probably the pandemic taught people was that…the more sources for products you have, the better," said Jordan, who noted that if a certain product is out of stock at a go-to provider, platforms like Zen Supplies offers relationships with additional suppliers. "You gain efficiencies if you have multiple suppliers available to you," he added.
3. Outsource the simple stuff
For Julie Telles-Carrizales, Executive Assistant for Apex Dental Studio, improved inventory management was all about outsourcing the tedious task of counting. For two years, "I took on pretty much whatever needed to be done in the office…and that included inventory management," she said. However, the practice has recently outsourced its inventory counting to a virtual assistant who uses images of the office's stock to remotely count products.
Julie has also crafted an in-depth spreadsheet with detailed information for exact product ordering that has cut down on manual ordering tasks. With outsourced data in hand and a streamlined center for her data, "It's just click click click," she added.
This efficient system saves the dental assistants and dentists from using their skilled time on inventory. Instead, they can better care for their patients. "They're here for and with patients," said Julie. "A lot of them don't want to be stuck in the back taking numbers."
Whether your role is in the corporate office of a health group, managing customer needs at a supplier, or on the ground in a dental office, better inventory management processes can save you time and money. By streamlining reporting, managing the supply chain with access to multiple distributors, and outsourcing simple tasks, your practice can begin operating more efficiently and earning more profit overall.
Back to Blog