Article Semaine 6 from Emilie Lacombe in France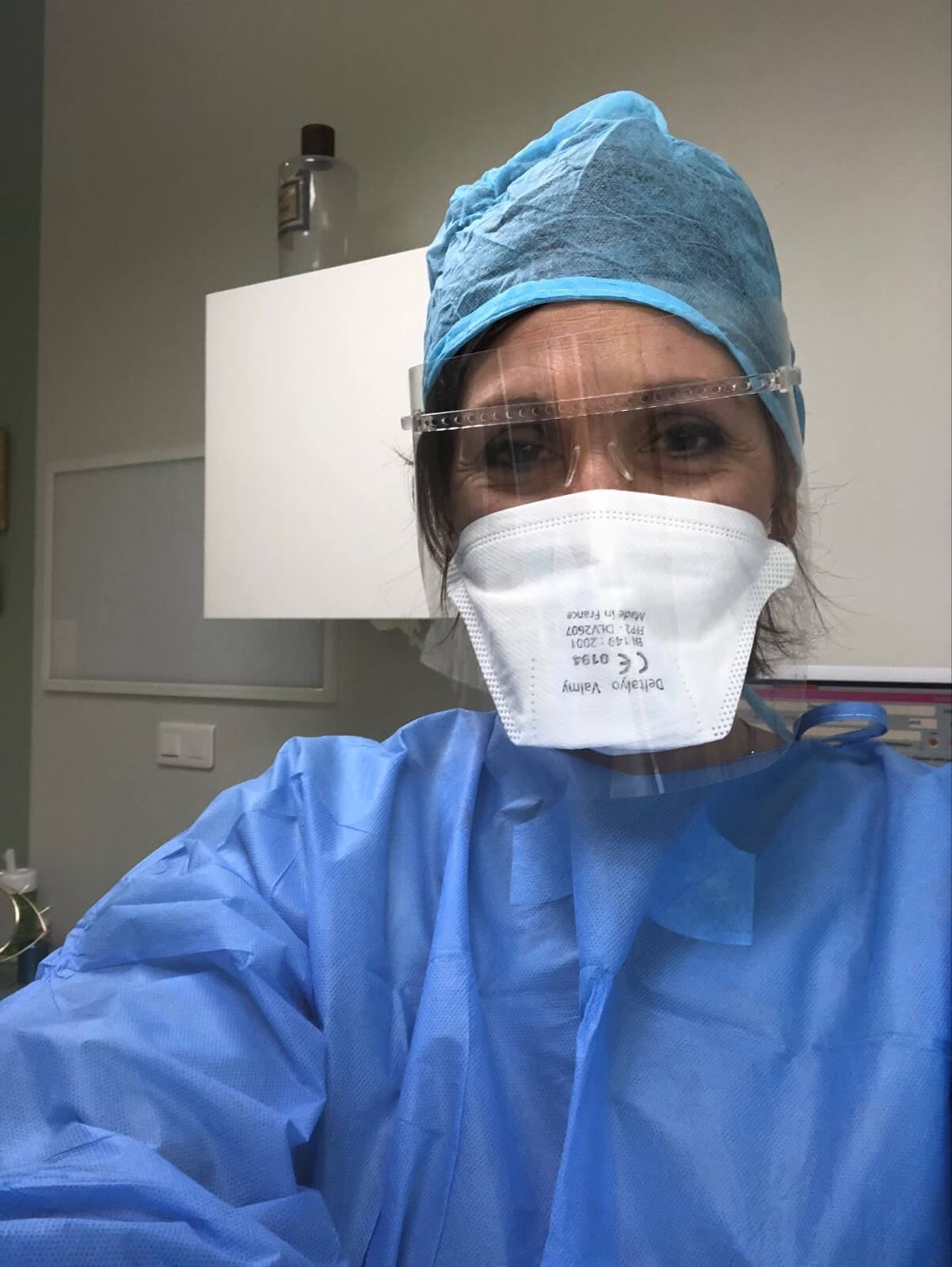 Today, it's the beginning of our sixth weeks of quarantine: time to make a point.
On the last Tuesday, our President, M. Macron announced the extension of the shelter in place order for 30 days.  The end of the quarantine will be May 11th. If statistics look good, schools and businesses will open on this date, but step by step. For the health industry, each profession will organize itself in order to limit the spread of infection.
In France, each dentist belongs to an organization called "Ordre des dentistes" It's a national Order that has local chapters.   This organizations allows the opening of the dental offices (for emergencies and other treatments) but we don't currently have enough PPE to work in good hygienic conditions. Today, dentists work 1 or 2 days a week, just for seeing emergencies and their local Chapter supplies PPE accordingly .On the Tuesday, Dentist have received PPE used by veterinary. The goal is to work until the May 11th. 
We don't know when the peak of the epidemic will come, but we can already plan for a long period with covid (we think until at least August). So, at this time, nobody has received official instructions from the government. People are creating their own re-opening strategies : how do you organize our dental : masks, PPE ? What type of mask protect ourselves for the virus? where can we buy the PPE ?. Some masks are selling on Alibaba, Shein.. and who are going to pay for these new materials. For information, a PPE=9 $.
Today, I have received an email from unions with huge informations :  40 000 French dentists use 4 millions masks (FFP2) and 80 millions growns ( 1 month). At this moment, our supplies are unable to deliver this quantity of material ; the delivery time is june. Conclusion : Government propose dentists to open increasingly their dental offices in order to share the last stocks. In addition, some laboratories are implementing screening tests (for testing patients and teams). The goal would be to test patients before the treatment. Another test is in progress for immunity immunity.
About the near future : we are going to go from red to green (Tiger's question). So, we live in a country with national coverage for dental and medical expenses. Even if we have a lot of unemployment in the future, people will continue to visit the dentist because their fees are reimbursed by national health care and insurance. The biggest issue in France is not losing money (cost for PPE, less patients in a day for safe conditions) but the amount of patients to serve AFTER the quarantine. The phone number is opened in order to answer to patients and we already know that the re opening is urgent.
This crisis, unpublished,  allows to create new connections and new procedures. 
I think this is a good opportunity for us to look at and reflect on our current system. How can we make it better in general? How can dentists better protect themselves in their everyday work? What will the patients be expecting now when they visit the office after Covid? And how can we provide that care they are expecting?  So it's a good time of reflection.
#strongertogether.
Emilie 

Back to Blog